Thank you for attending the Adventure Workshop!
Where we facilitate a learning experience that is participant-led.
This resource page provides additional information related t a participant directed workshop or learning experience.  This is an approach is one  way you can create engagement during your online, in-person or hybrid presentations and workshops with the adventure element.  Tips, tutorials, think tank ideas and more…keep scrolling and enjoy!
Please click the picture below to download a one-page resource, which is packed with added value. Enjoy!
Sneak Peek – Clips from the I4PL Live in-person/on-site workshop
TUTORIALS
HOT PRO TIPS for the Adventure Approach
Make a plan, but be flexible.
Show confidence, even though this may feel a bit scary
Adding adventure or participant choice can be fun for your participants and you!
Give clear instructions and communication about expectations
Give alternative options to be accessible and inclusive
Start where you are, and sprinkle in some adventure in your next workshop. Try and try again.
This is an older blog but packed with information about how to pick an icebreaker or energizer activity: http://www.regiereducation.com/icebreakeractivity/
Activity Examples and Ideas
These activities or titles can also spark your creativity to develop an activity that fits your content and context. Think Head, Heart, Hand – have a purpose for your activities.
This or That
Here or There
Spin the Wheel
Pick a Card
Mail Ahead – options or case studies
Polls or Surveys
Thumbs up or Green Checkmarks
Pick a table – with the case study name (or breakout room names)
PowerPoint skip logic action buttons
Which Metaphor or Object
Pull out of a hat
Pains or Gains
Rock, Paper, Scissors
Change your virtual background (ask them to plan ahead of the meeting/training)
Annotation & whiteboards or flip charts, pick a topic or word and draw a collaborative picture.
Icebreaker, get to know you options when you first walked into the in-person/on-site workshop:
Conversation Cubes:  https://www.amazon.ca/Learning-Resources-LER7300-Conversation-Cubes/dp/B001SH7SS6
Create your own word search: https://mywordsearch.com/687916/Pick-Your-Own-Adventure
Buy a larger dice from the Dollar Store and creat your own questions: Example made in Canva
How you said you were going to use this information: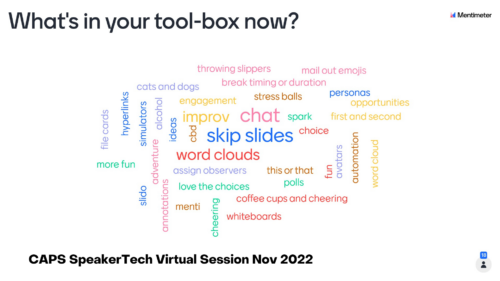 RECAP BLOG – coming soon, I4PL: I know & I wonder activity, plus the W's activity
Some of you asked
It was a pleasure to have your participation in the workshop! Since we have met, I wanted to share these additional options that I think you will love:
Get your copy of the new book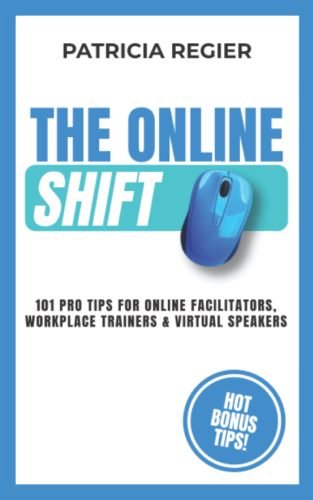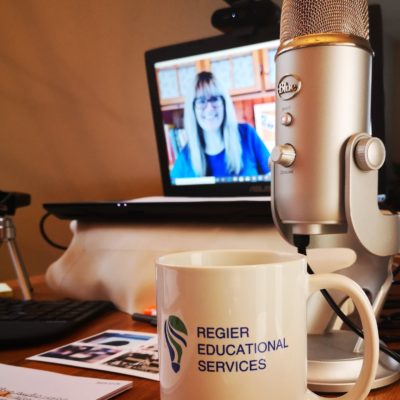 Patricia Regier is the Online Expert who's built a career on the belief that training and online learning doesn't have to be boring. As Owner of Regier Education Inc. and with a Master of Adult Education, Patricia is known for making her participants feel empowered and engaged. Her debut book and keynote, The Online Shift, teaches newcomers to the online space and seasoned professionals alike how to optimize their online facilitation and maximize engagement. She's tried, tested, and refined using the latest research and tech trends to ensure your next online experience is a hit!
Services include Facilitation/Speaking, Consultations, Technical Production and more.
Engage Your Audience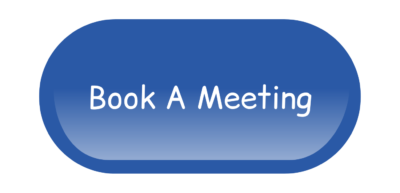 Complimentary 15 Minute Meeting
If you don't find an appointment that fits your calendar,  please email me: patricia@regiereducation.com