Using technology tools will help to increase online engagement when we are working collaboratively.
Engagement tech tools and tips for your next online learning event or workshop. There are a variety of ways we can increase engagement at our online meetings and training events. Facilitators and organizations can incorporate these tips into how they intentionally lead collaboration and participation. Listen to the podcast, read the 20 tips or watch the video below.
Engagement tech tools 20 Tips
1. Building up the energy when opening a meeting or training is an important element for a leader online. One way to begin a meeting with positive energy is to share music as people enter the online meeting.  Use different tempos of music depending on the mood/tone of the meeting.
2. If people cannot see or hear each other then it is hard to collaborate. Therefore, having a working mic, camera and stable internet can help remove the barriers when technology is not working. However, we must also be aware that everyone does not always have access to a new external mic, camera, or high-speed internet. One tip for helping a poor internet connection is to use a high-speed ethernet cable and hardwire your computer to the modem, instead of relying on wifi in the home.
3. Sending video tutorials, or screenshot step-by-step instructions ahead of a meeting on how to update a meeting platform, or how to use some of the engagement tools can also support engagement.
4. An introduction/welcome short video can also increase the excitement for people to show up to the meeting or training.  It also allows the participants to get to know you a little bit beforehand.
5. Sending the meeting link, plus calendar invite (compatible with all email/calendar systems), with the backup phone number, agenda and reminders can all help support for people to show up and feel prepared.
6. A navigation slide is helpful to review how to use the engagement tools in the online platform. This will ensure that everyone knows how they can participate. Explaining the steps for how people can navigate the next part of an activity is important because the technology may be new to some.  Never assume that just because you find it easy, others will too.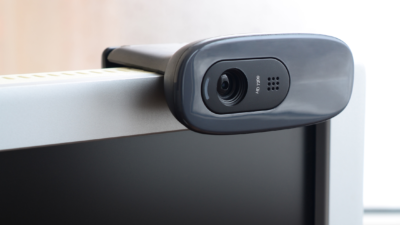 7. Looking into the camera is how we make eye contact online. People feel that you are speaking to them if you are looking into the camera and not at the video thumbnails. When we are looking down to see people's reactions, for too long, it will change the experience and engagement. This is especially important if a meeting or training is being recorded for some people to watch as a replay.
8. Do not skip the round table or warm-up activity. Something that draws out engagement early on in a meeting or training is essential to participation later on when you are asking people to turn on their mics. During round table introductions, one way to keep the agenda moving forward is to say the name of the next person to participate (you can randomly pick).
9. Use the tools from the platform, such as polls, chat, annotation (writing on a whiteboard) and breakout rooms. This is even more important online, so people do not feel that the meeting or training is a one-way, passive, listening experience.
10. Breakouts are a very important element to encourage discussion in smaller groups, which feel safe, and give equal opportunity for each person to have a voice. Having someone who knows the technology and who can support the technical production of an online event can be very helpful.  A second set of eyes and hands are always welcome to assist if people have questions, are using the chat, or if they have any trouble with the technology.
11. In breakouts leave time for introductions, so that people feel comfortable sharing and participating. Also give time to sort out (when applicable), who is taking notes, reporting back to the main group, or leading the small group activity.
12. Instructions for breakouts should be on a slide visually, read aloud, plus give opportunity for questions. Inviting people to take a picture of the instructions can help engagement in the breakout room.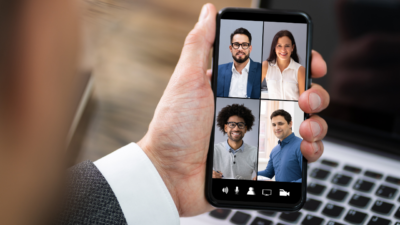 13. Discussing expectations, intentionally inviting people to turn on their cameras and mics may be necessary for engagement to occur. Make sure that people know they will be muted, or they should be ready to mute themselves or turn off their camera if background noise is disruptive or distracting. Also, give compassion and understanding that some people may need to keep their camera and mic turned off because of a home-shared working and learning space.
14. Keeping an eye on the chat and reading out loud comments is also important to give equal voice and participation opportunities. (Especially if someone must have their mic and camera off.)
15. Asking in chat, on a slide and on the mic if anyone needs closed captions is another important way to use technology for increasing engagement and inclusion.
16. Understanding settings, for example, to display more video tiles in the gallery view, and how to update your platform can increase engagement. Here's a tutorial on how to update Zoom. (Additional tutorials created by Patricia on this channel.)
17. Move co-hosts and helpers for the meeting to the bottom of the gallery view and click 'Follow Host View' so that participants are seeing the main speaker and each other. This can also help the speaker see more of the participants which can increase their energy for the presentation, which can impact engagement.
18. Use inclusive images on slides, to represent a variety of people in the audience.
19. Be sure to add alt text to any images that aren't purely decorative to create inclusivity for all participants.
20. In regards to engagement tech tools, keep learning and being curious. Technology is always changing, all we can do is embrace it.
These quick tips are a good place to start when planning your online event, or collaborative project. Online meetings and training can be just as engaging as in-person experiences, we just need to use and learn the technology tools that are available.
[Blog Shared with Leadership Niagara]
I hope you found these tips helpful and of value.  This is another way to create a memorable online learning experience for your participants.
25 Quick Tips for Zoom Breakout Rooms  Please check out his fantastic blog as well.
Regular Quick Tips & Full Tutorials
I share quick tips and tutorials with you, saving you time, and helping you create engaging online learning experiences! Keep following us on social media for regular quick tips, our videos for weekly insights and tutorials and our blogs to access added highlights! If you have not subscribed to our YouTube channel, we invite you to do this. It just lets you know when a new video is posted. Not all videos are included in blogs. However, our Blogs provide additional tips!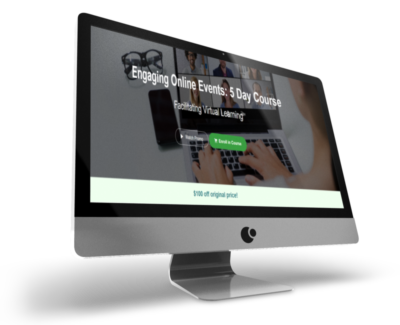 Click for your exclusive offer
Don't Forget About:  Our Free Quiz, about different learning preferences.
Author

Patricia with Regier Educational Services, helping facilitators engage the variety of learning types in your online audience. Education includes a Master of Adult Education, a BA in Psychology, and twenty years experience developing and facilitating workplace, community and collaborative training.  Online learning experience designer and facilitator. Utilizing teaching adults best practices, and innovative multi-media resources to emphasize your message. Engaging content creator,  facilitator and online production partner.
 Engage Your Audience 
Affiliate Links:
LATER Referral Program: https://later.com/r/7bb9ed
Canva Affiliate Link: https://www.canva.com/affiliates/CCCPR45
PresenterMedia Affiliate Link: https://bit.ly/2YqBk7H
ZOOM Affiliate Link: http://bit.ly/2DZ3gWE
CyberLink PowerDirector: https://bit.ly/2Tn4bZz
Tubebuddy: https://www.tubebuddy.com/PatriciaRegier
SurfShark VPN: https://surfshark.club/friend/8epqkB3N?locale=en
Melon Live Streaming APP: https://melonapp.com?ref=patricia
Want More Tips & Resources?
Join our email list, and gain access to downloads, resources and tools you can use, through our secret and exclusive member web page. Get this free two-page download, packed with TIPS, when you join the email list.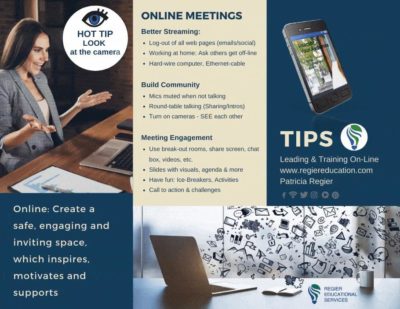 [social_warfare buttons=" "]
To request more information about learning and development opportunities, or book Patricia as a speaker please use the contact form below or Email patricia@regiereducation.com