Context
Our Context as Facilitators and Participants can impact our learning experience. If a person is fading or tuning-out because of stress or other competing priorities, then they may not be stay engaged. This reality of competing focus options, is why it is important to intentionally add engagement techniques to your great content.
3 Ways to help our participants not tune out:
Engagement Tools!  Breakout Rooms & other options in ZOOM
Visuals! – Stories, Photos, Animations, Infographics, Charts
Tone – Your Personality & Energy Level Matters!
Do you get feedback like this?
"100% Patricia was engaging and informative. She executed an excellent example of what online learning and training should be like for learners! Thank you for a great meeting – honestly & sincerely the best webinar / training session I have experienced in my years of training! Thank you for a great and engaging time! I have attended plenty of training sessions online over the years and found many to be informative and educational but lack engagement and interest. The 1.5 hours with your approach, platform and personality went by quickly and I genuinely enjoyed the session! Thanks again for a great time and example for us to follow!"
Need to know some basics first. Online course and virtual program coming soon. In the meantime access our tools, resources, and tutorial videos in this playlist: 
Resource with More Tips.
Join our email list, and gain access to downloads, resources and tools you can use, through our secret and exclusive member web page.
Book a complimentary meeting if you are interested in exploring to design your next learning experience or event.
I am here for you!
This is a tough time for many organizations and leaders. If you would like to explore ways to engage your team, clients, and audience online, contact me and we can talk: free 30 minute meeting.
Check out our other blogs, videos and resources to help you engage your participants within your online meetings and training events!
If you have ideas for videos or step by step guides that would help you, please let me know!
Remember: As part of our email member list, you get access to exclusive resources. You can share the opportunity to join our email list with others!
Coming Soon
 Updated Online Courses
 Subscription/Membership Option
Author

Patricia with Regier Educational Services, helping you reach and engage the variety of learning personalities in your audience. Education includes a Master of Adult Education, a BA in Psychology, and twenty years experience developing and facilitating workplace, community and collaborative training.  Online learning experience facilitator, and workshop trainer. Utilizing teaching adults best practices, and innovative multi-media resources to emphasize your message. As a content creator, speaker, and facilitator, learning experience design ensures that the variety of people in your audience are engaged.
What We Do
Expertise: Multimedia Content Creation, Engaging Variety Learning Types & Online Workshop or Meeting Hosting.
Production Partner, supporting your online learning event: We do more than tech
Content Creation Services  (Tune-up Your Tools)
Speaking & Group Facilitation (Online & In-Person Workshops)
Consultation & Individual Training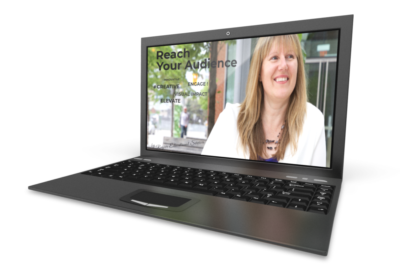 Engage Your Audience 
Regier Education Online Courses
Inspired Learning Personality Quiz
Affiliate Links: Tools I Use
CyberLink PowerDirector: https://bit.ly/2Tn4bZz
LATER Referral Program: https://later.com/r/7bb9ed
Canva Affiliate Link: https://canva.7eqqol.net/reachyouraudience
PresenterMedia Affiliate Link: https://bit.ly/2YqBk7H
ZOOM Affiliate Link: http://bit.ly/2DZ3gWE
TOOLS I USE Video Playlist: https://bit.ly/2TkGqS6
Additional Information About ZOOM Breakout Rooms: https://support.zoom.us/hc/en-us/articles/206476313-Managing-Breakout-Rooms
[social_warfare buttons=" "]
To request more information about learning and development opportunities, or book Patricia as a speaker please use the contact form below, or Email patricia@regiereducation.com