What will you read over the summer?
A few people that I subscribe to and follow, have shared their summer reading list, and I thought this would be a great idea.  Many of you have commented on the books that show behind me on my bookshelf when I am creating videos so here is a list of my must-haves.  Learning is an ongoing and ever-changing journey, especially with the technology that is constantly evolving. Some of the books are my text books from a Master of Adult Education, others are resources I have purchased over the years. These books provide ideas about keeping your audience inspired and engaged.
Announcing:
I'm taking a short break on writing blog posts, so I wanted to leave you with a list of great resources.
You can also check out our other blogs, tutorials and quick tips videos, that you may not have read or watched yet.
Plus a special Summer Shorts Series of one minute quick pro tip videos about online facilitation, will be posted on my YouTube channel 2x a week.
Consider subscribing to my YouTube channel to be notified when they are posted, since a weekly email will be on pause, for the rest of the summer.
Below you will find a list of the books that are great resources. These will help you facilitate engaging online learning experiences, or if you are interested in learning more about Adult Learning best practices.
Facilitator summer reading list:
Making Sense of Adult Learning – Second Edition by Dorothy Mackeracher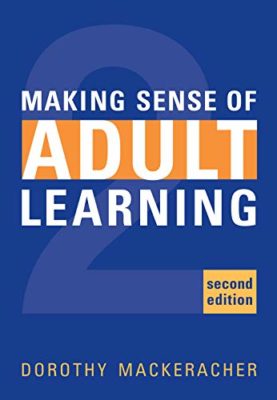 This is a textbook from my Masters of Adult Education.
"Understanding how adults learn and applying that expertise to practical everyday situations. This book is for anyone working with adult learners in a variety of contexts." 2010
Building the Learning Organization – Third Edition by Michael J. Marquardt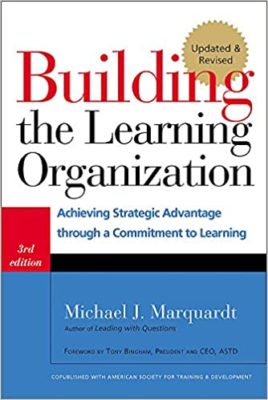 "This book tells how to successfully transform an organization into one that not only continually learns from its experiences but quickly translates that knowledge into improved performance." 2011
E-Learning Theory and Practice – by Caroline Haythornthwaite & Richard Andrews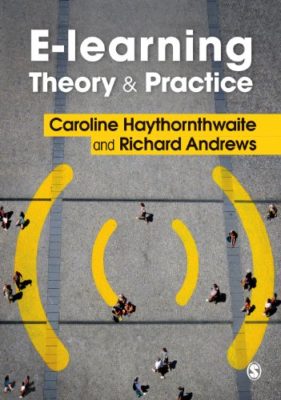 "This is a must-read for educators. The authors set out different perspectives on e-learning. Exploring the way teaching and learning are changing." 2011
Learning in Adulthood: A Comprehensive Guide – by Sharan B. Merriam, Rosemary S. Caffarella & Lisa M. Baumgartner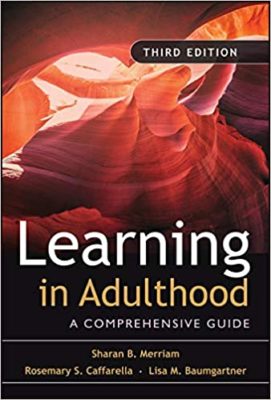 "Learning in Adulthood addresses a wide range of topics including: Who are adult learners? How do adults learn? Why are adults involved in learning activities? How does the social context shape the learning that adults are engaged in? How does ageing affect learning ability?" 2007
Quick Emotional Intelligence Activities for Busy Managers – by Adele B. Lynn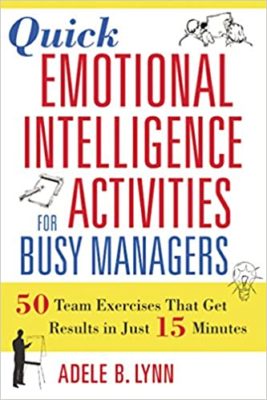 "This simple, easy-to-use book gives managers, supervisors, and team leaders activities to help their teams overcome emotional obstacles and become more effective." 2007
Quick Team-Building Activities for Busy Managers – By Brian Cole Miller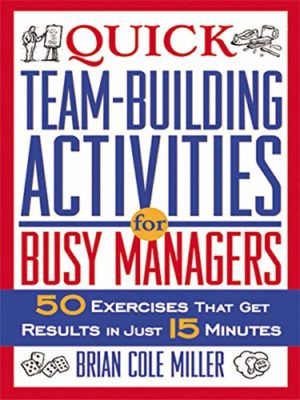 "Every team needs a regular dose of team spirit to function at its best. That's why managers turn to these easy and effective activities for building camaraderie and cohesion." 2004
Gamestorming: A Playbook for Innovators, Rulebreakers, and Changemakers – by Dave Gray, Sunni Brown & James Macanufo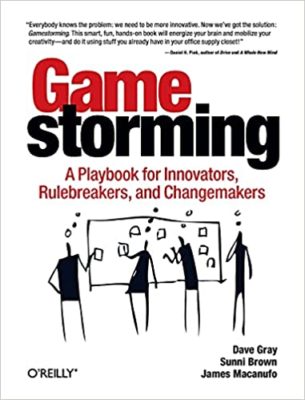 "Great things don't happen in a vacuum. But creating an environment for creative thinking and innovation can be a daunting challenge. How can you make it happen at your company? The answer may surprise you: gamestorming.  This book includes more than 80 games to help you break down barriers, communicate better, and generate new ideas, insights, and strategies." 2010
Interact and Engage! – by Kassy Laborie & Thomas Stone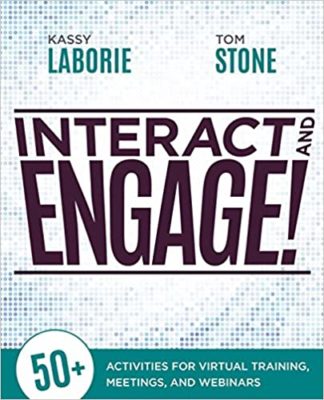 "Engaging online audiences can be challenging. Learn how to break the mold of static lecture-style online training that drives participants to multitask or, worse, tune out.  Interact and Engage! offers proven strategies for captivating your live online audience." 2015
Multiple Intelligences: New Horizons in Theory & Practice – by Howard Gardner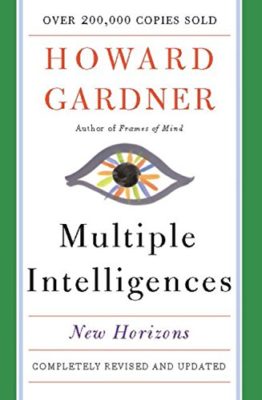 "Tens of thousands of educators, parents, and researchers have explored the practical implications and applications of this powerful notion, that there is not one type of intelligence but several, ranging from musical intelligence to the intelligence involved in self-understanding."
I just ordered his book called "Frames of Mind: The Theory of Multiple Intelligences" 2011
Understanding and Promoting Transformative Learning – by Patricia Cranton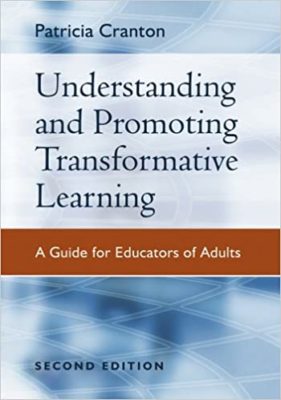 "This book explains the transformative learning theory, describes the process from the learner's perspective, explores individual differences in transformative learning, presents strategies for fostering transformative learning, and discusses how adult educators themselves are transformative learners." 2006
I have not read it yet, so it's on my summer reading list.
Of Books, Barns, and Boardrooms – by Ellyn Lyle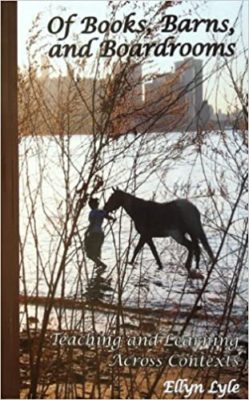 "An account of a teacher's journey across three unique learning environments in search of pedagogical meaning in a world where education too often is left to the convenience of prepackaged, low-maintenance products pretty much void of a more meaningful exchange process." 2012
This was one of my favourite books, while I was in school!
View the video below to learn more about why I choose these books to share with you for a Facilitator's Summer Reading list.  There are a variety of ways to engage your diverse learning audiences. These books focus on adult learning best practices and explore research based engagement strategies.
A FACILITATOR'S SUMMER READING LIST
I hope you enjoy some or all of the suggested books over the summer…we'll be back again in the fall with engaging and informative blog posts.  In the meantime, be sure to subscribe to my YouTube channel to enjoy all of the upcoming "Summer Shorts" –  a series of 1-minute quick tip videos that you are sure to find helpful!
My goal with blogs and videos is to provide lightbulb learning opportunities that will help you create engaging online learning experience for your participants.
In case you missed it, please check out his fantastic blog and video as well!  How Do You Like To Learn?
Regular Quick Tips & Full Tutorials
I share quick tips and tutorials with you, saving you time, and helping you create engaging online learning experiences! Keep following us on social media for regular quick tips, our videos for weekly insights and tutorials and our blogs to access added highlights! If you have not subscribed to our YouTube channel, we invite you to do this. It just lets you know when a new video is posted. Not all videos are included in blogs. However, our Blogs provide additional tips!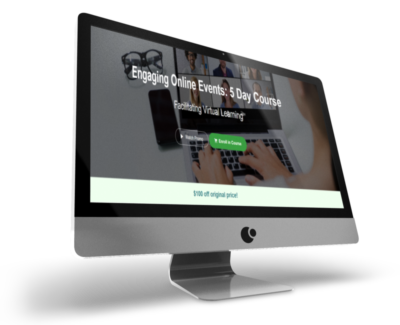 Click to access this micro-course
Don't Forget About:  Our Free Quiz, about different learning preferences.
Author

Patricia with Regier Educational Services, specializes in facilitating engaging online learning experiences for a variety of learners. Education includes a Master of Adult Education, a BA in Psychology, and twenty + years experience developing and facilitating workplace, community and collaborative training.  Online learning experience designer and facilitator. Utilizing teaching adults best practices, and innovative multi-media resources to emphasize your message. Engaging content creator,  facilitator and online production partner.
 Engage Your Audience 
Affiliate Links:
Jackery Battery Back-up System: https://www.jackery.com?aff=567
Canva Affiliate Link: https://www.canva.com/affiliates/CCCPR45
PresenterMedia Affiliate Link: https://bit.ly/2YqBk7H
ZOOM Affiliate Link: http://bit.ly/2DZ3gWE
CyberLink PowerDirector: https://bit.ly/2Tn4bZz
Tubebuddy: https://www.tubebuddy.com/PatriciaRegier
SurfShark VPN: https://surfshark.club/friend/8epqkB3N?locale=en
Melon Live Streaming APP: https://melonapp.com?ref=patricia
LATER (Scheduler for Social Media): https://later.com/r/7bb9ed
Otter.ai (Transcription): https://otter.ai/referrals/974OP8K9
Want More Tips & Resources?
Join our email list, and gain access to downloads, resources and tools you can use, through our secret and exclusive member web page. Get this free two-page download, packed with TIPS, when you join the email list.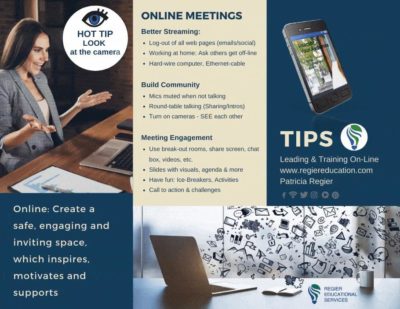 [social_warfare buttons=" "]
To request more information about learning and development opportunities, or book Patricia as a speaker please use the contact form below or Email patricia@regiereducation.com