Zoom has an exciting new feature!
If you've been reading this blog for a while now, you'll know how excited I get when a new feature is launched on any of the platforms that I use.  So you can imagine how enthusiastic I was when I found out that you can now add or rename Zoom breakout rooms AFTER you have opened the rooms! I just couldn't wait to share this option with you. Let's figure out how to make this happen.

Sometimes Zoom needs to help you get started:
There are some features that must be requested and then activated by Zoom before you can utilize them yourself. This is one of those times when you'll have to contact Zoom to have them set this up for you.
When you want to contact them to assist you, look for the bubble in the bottom right-hand corner of Zoom (when in your account, through the browser) and ask for a human so you're not dealing with a bot. Ask for Support and click on Core Products (Meetings or Webinars). Then you'll be in the queue to chat with an agent in real-time.
Next, you will type your question, which in this case is "How to activate the new breakout room option to add and edit breakout rooms after they are open?"
Almost ready to go.
After the agent has assisted you with the activation of your new feature has been confirmed through an email there is another step. You will have to go into your Zoom Account Settings and check the box to turn your brand new feature on. This is listed under Zoom Breakout Rooms. Click the box that says "allow host to create, rename and delete breakout room when rooms are open".  After you've checked the box, be sure to hit save before you exit your settings.

Try it out in your Zoom breakout rooms!
Now that all of the steps have been carried out, you can test this new feature. It will be really helpful if you have more people than you had planned for and can create additional Zoom breakout rooms on the fly or if you need to rename a room that's already been created. Maybe you have run out of time before you had a chance to set up the breakout rooms NAMES ahead of time. Such a handy option to have that will come in helpful for so many different scenarios.
Hot Bonus Tip:
Get creative with this NEW option! If you are giving each group a topic or question (not a long sentence) you can change the name of the room mid-way through the breakout. It can be kind of like musical chairs but without moving the groups. They could even have an envelope you mailed them that are numbered and the can only open up the one with the word that you rename their room as. Just make sure they know where to look for the room name. What can you come up with?
Video & Podcast
Check out our other videos…
Our YouTube channel offers tutorials on various topics, including Zoom, Canva and many other platforms. We also provide Quick Pro Tips for Virtual Facilitators. If you would like me to create a YouTube tutorial or video about a particular topic, I welcome your comments below any of our videos on YouTube.
If you missed it, here's the blog post from last week: Canva Presentations FAQs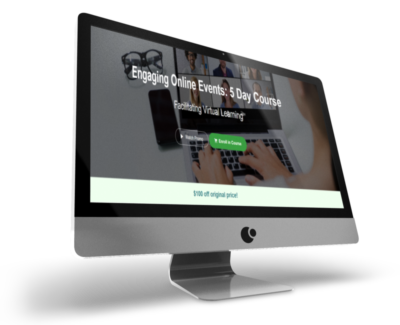 Turn your audience into participants!
Regular Quick Tips & Full Tutorials
I share quick tips and tutorials with you, saving you time and helping you create engaging online learning experiences! Keep following us on social media for regular quick tips, our videos for weekly insights and tutorials and our blogs to access added highlights! If you have not subscribed to our YouTube channel, we invite you to do this. It just lets you know when a new video is posted. Not all videos are included in blogs. However, our Blogs provide additional tips!
Author

Patricia Regier is the founder of Regier Educational Services. Expertise in helping facilitators engage the variety of learning types in your audience. Education includes a Master of Adult Education, a BA in Psychology, and twenty years experience developing and facilitating workplace, community and collaborative training. Learning and Development Consultant, Facilitator, and Master Virtual Producer. Utilizing teaching adults best practices, and innovative multi-media resources to emphasize your message.
Affiliate Links can be found under the description of the video on YouTube, or on our LINKS library page.
Want More Tips & Resources?
Join our email list, and gain access to downloads, resources and tools you can use through our secret and exclusive member web page. Get this free two-page download, packed with TIPS, when you join the email list.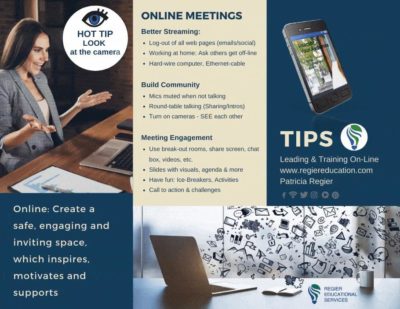 To request more information about learning and development opportunities or book Patricia as a speaker, please use the contact form below or email patricia@regiereducation.com
 Engage Your Audience