You Asked
After answering a lot of questions these past few years, and sharing many tips, ideas, lessons learned and creating tutorials…..it's time to publish a book. I am saying this out loud, as a goal, dream and aspiration…. I plan to publish in 2021, and you will be the first to know.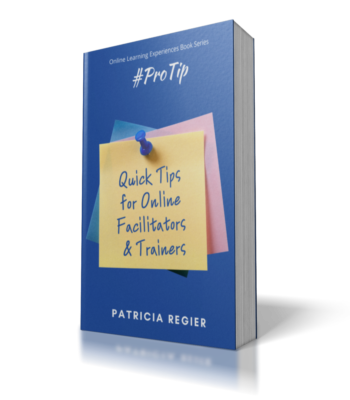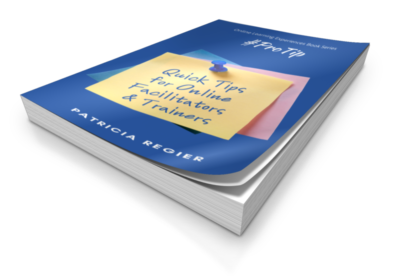 Do you share your goals before you fully feel like it's possible, right now?
Do you have a favourite tip, idea, tutorial or lesson learned that I have shared with you?
Do you have a tip that you think MUST be in the book?
This book is dedicated to all of you!
In the meantime, here is this week's ZOOM mini-tutorial and a sneak peak and next week's YouTube video before it's public.
Extra TIPS Regarding View in ZOOM
We provide a YouTube Tutorial or Tips video every week, sometimes it's about ZOOM, or sometimes it is about other topics related to online facilitation and engagement. We also have a ZOOM course, where additional in-depth tutorials, checklists and other resources/tools are provided. If you want to check it out, click here.
Free Download: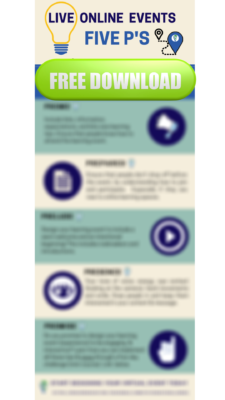 Want More Tips & Resources?
Join our email list, and gain access to downloads, resources and tools you can use, through our secret and exclusive member web page. Get this free two page download, packed with TIPS, when you join the email list.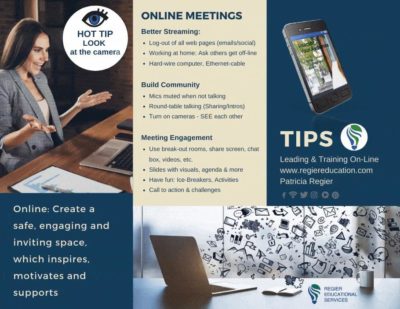 Author

Patricia with Regier Educational Services, helping facilitators engage the variety of learning types in your online audience. Education includes a Master of Adult Education, a BA in Psychology, and twenty years experience developing and facilitating workplace, community and collaborative training.  Online learning experience designer and facilitator. Utilizing teaching adults best practices, and innovative multi-media resources to emphasize your message. Engaging content creator,  facilitator and online production partner.
 Engage Your Audience 
Affiliate Links:
LATER Referral Program: https://later.com/r/7bb9ed
Canva Affiliate Link: https://canva.7eqqol.net/reachyouraudience
PresenterMedia Affiliate Link: https://bit.ly/2YqBk7H
ZOOM Affiliate Link: http://bit.ly/2DZ3gWE
CyberLink PowerDirector: https://bit.ly/2Tn4bZz
Tubebuddy: https://www.tubebuddy.com/PatriciaRegier
SurfShark VPN: https://surfshark.club/friend/8epqkB3N?locale=en
FYI:
Regier Educational Services recently changed some of my social media channel, handles to @RegierEducation
UPDATE on our SERVICES: We provide support as your Production Partner. Patricia can train you about ZOOM, and be your technical support for you online learning event.
[social_warfare buttons=" "]
To request more information about learning and development opportunities, or book Patricia as a speaker please use the contact form below, or Email patricia@regiereducation.com