What were the "Hot Topics" of 2021?
As the new year approaches, I thought it was a great time to take a look at what you all searched for and what the "hot topics" were in 2021.  You'll find below links to the most-watched videos, the most read blog posts and LinkedIn articles and the most downloaded podcasts of the past year.  If you have missed any of them (or even if you want to review) it will be time well spent.
Most Watched Videos in 2021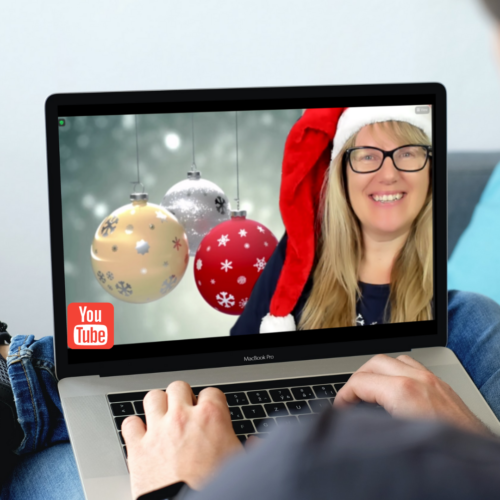 These are our most-watched videos centred around the most popular topics. You'll find some inspiring tips and ideas for online gatherings. Thank you for watching, subscribing, commenting, liking and sharing!
CANVA
ZOOM
Share PPT & Music at the Same Time in Zoom
Quick Pro Tips
10 Quick Tips to Engage Large Groups 
Most Downloaded Podcasts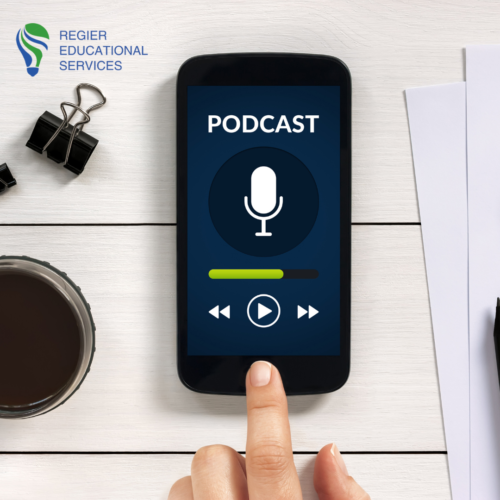 Have a listen to our most popular podcasts, there are some fantastic ideas if you're meeting with loved ones online.
10 Tips for Large Group Meetings Online  
Podcasts available on multiple platforms
Most Read Blog Posts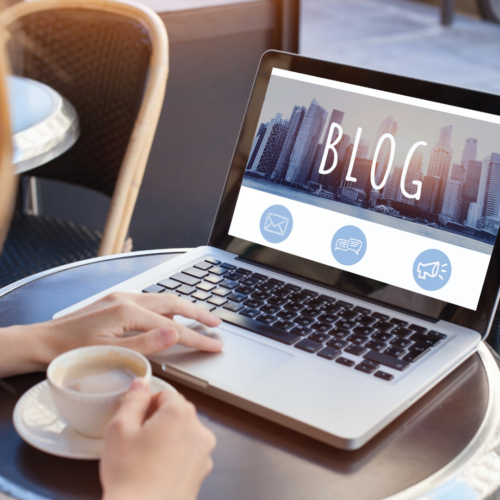 Here are the blogs that you made most popular. Be sure to check them out for some great ideas that might come in handy over the holiday season.  Thank you!!
10 Tips Opening Large Online Meetings
Most Popular LinkedIn Articles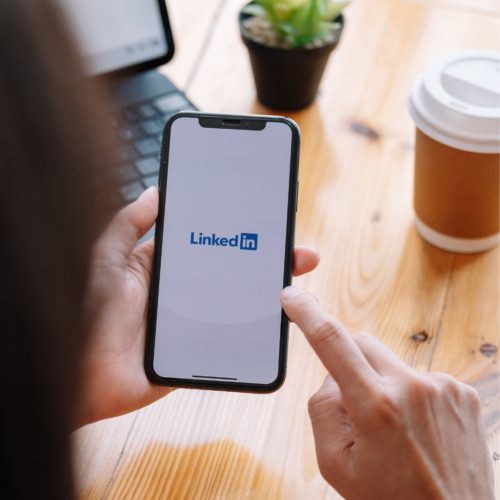 We appreciate our LinkedIn followers. Here are your top articles of 2021.
How to Customize Your Zoom Waiting Room
How to use OBS to Screen Record
Hot Topics Video & Podcast
Podcast
Thank you for following us on whichever platform you prefer.  We appreciate your support and wish you and yours a very safe, healthy and happy holiday season!  We look forward to seeing you again in 2022 to inspire, inform and help you create even more lightbulb learning moments that will help turn your audience members into participants.
If you have any news, questions or topics that you would like me to create quick tip videos or tutorials about, please be sure to click through the video above and leave a question/comment.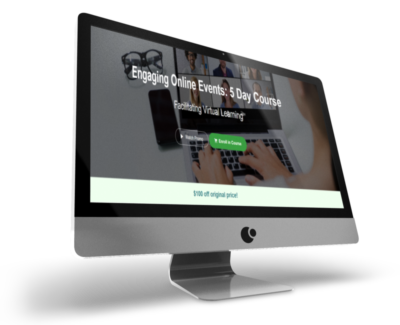 Turn your audience into participants!
Regular Quick Tips & Full Tutorials
I share quick tips and tutorials with you, saving you time and helping you create engaging online learning experiences! Keep following us on social media for regular quick tips, our videos for weekly insights and tutorials and our blogs to access added highlights! If you have not subscribed to our YouTube channel, we invite you to do this. It just lets you know when a new video is posted. Not all videos are included in blogs. However, our Blogs provide additional tips!
Author

Patricia Regier is the founder of Regier Educational Services. Expertise in helping facilitators engage the variety of learning types in your audience. Education includes a Master of Adult Education, a BA in Psychology, and twenty years experience developing and facilitating workplace, community and collaborative training. Learning and Development Consultant, Facilitator, and Master Virtual Producer. Utilizing teaching adults best practices, and innovative multi-media resources to emphasize your message.
Affiliate Links can be found under the description of the video on YouTube, or on our LINKS library page.
Want More Tips & Resources?
Join our email list, and gain access to downloads, resources and tools you can use through our secret and exclusive member web page. Get this free two-page download, packed with TIPS, when you join the email list.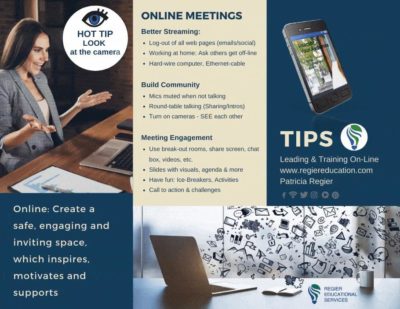 To request more information about learning and development opportunities or book Patricia as a speaker, please use the contact form below or email patricia@regiereducation.com
 Engage Your Audience