Let's get Streaming with Melon!!!
I'm so excited to share my review of the NEW Melon App that allows you to live stream on multiple platforms in just 5 easy clicks!  This new and super-efficient app allows you to easily go live and engage your audience on several platforms at the same time AND add elements that  aren't available on all other live streaming platforms.
Going LIVE on YouTube can be a tricky process. Melon (link below) allows you to easily hop onto YouTube, Facebook and other platforms at the same time. It was amazing to be able to interact with comments from participants on different platforms at the same time!
WHY live stream?
Furthermore, livestreaming with Melon is a great option for a:
Free LIVE webinar, because you can also share screen.
Different way you can engage and support your audience
Weekly Q/A, as your 'office hours' open door
Private Facebook group additional value
New announcements or updates
Our video explains the great features of Melon and how you can utilize it to schedule, create and launch a live stream for your followers.  Options include livestreaming for meetings, micro-training, announcements, masterminds or just to say hi when you have something to share. Livestreaming is a great option for bite-size learning!
What you'll learn:
The pros and cons of live streaming
Just a few of the features of Melon…live comments, screen sharing and branding
Live streaming on multiple platforms: Facebook, YouTube, LinkedIn & more!
Phenomenal video quality
Recording and video options
As promised, here are the links to my initial test runs:
Here's a link for you to try Melon for yourself: https://melonapp.com?ref=patricia​
Stay tuned for more in-depth tutorials of Melon…coming soon!
Full tutorials and behind the scenes videos will be posted in the following weeks. If you have not subscribed to our YouTube channel, we invite you to do this. It just lets you know when a new video is posted. Not all videos are included in blogs. Blogs provide additional tips!
Tutorial Video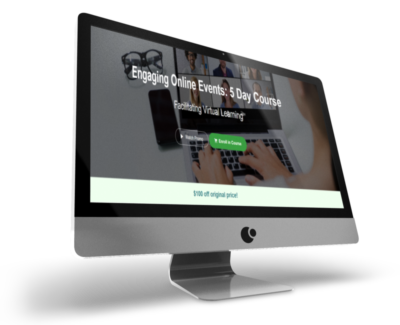 Click for your exclusive offer
Don't Forget About:  Our Free Quiz, about different learning preferences.
Author

Patricia with Regier Educational Services, helping facilitators engage the variety of learning types in your online audience. Education includes a Master of Adult Education, a BA in Psychology, and twenty years experience developing and facilitating workplace, community and collaborative training.  Online learning experience designer and facilitator. Utilizing teaching adults best practices, and innovative multi-media resources to emphasize your message. Engaging content creator,  facilitator and online production partner.
 Engage Your Audience 
Affiliate Links:
LATER Referral Program: https://later.com/r/7bb9ed
Canva Affiliate Link: https://www.canva.com/affiliates/CCCPR45
PresenterMedia Affiliate Link: https://bit.ly/2YqBk7H
ZOOM Affiliate Link: http://bit.ly/2DZ3gWE
CyberLink PowerDirector: https://bit.ly/2Tn4bZz
Tubebuddy: https://www.tubebuddy.com/PatriciaRegier
SurfShark VPN: https://surfshark.club/friend/8epqkB3N?locale=en
Melon Live Streaming APP: https://melonapp.com?ref=patricia
Want More Tips & Resources?
Join our email list, and gain access to downloads, resources and tools you can use, through our secret and exclusive member web page. Get this free two-page download, packed with TIPS, when you join the email list.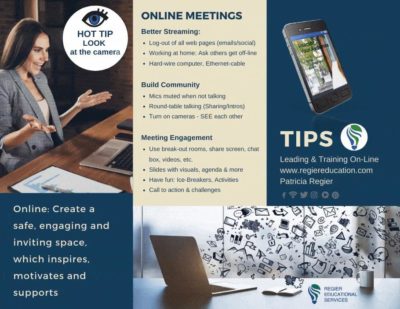 [social_warfare buttons=" "]
To request more information about learning and development opportunities, or book Patricia as a speaker please use the contact form below or Email patricia@regiereducation.com