A Look Around Canva Pro
Canva design tool is amazing, and I use it almost every day! You can create almost anything you need in this platform. Take a look around with this VIP tour, behind-the-scenes and tutorial in the video below. Plus, access Canva Pro with a free trial for 45 days.
In this Episode
Signing Up
A Look Around
Templates
Branding Kit
Content Planner
Folders
Example Creation
Elements
Photos
Text
Downloads
Effects
Styles
Music
Videos
And More
Canva Free Trial:
Here is a link to access Canva Pro for a 45 day free trial, as a chance to play and create, and test this amazing resource tool:
CANVA – 45 Days Pro Level, Free Trial
Online Course
Facilitate Engaging Learning Experiences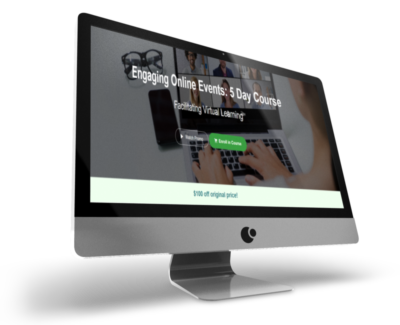 Don't Forget About:  Our Free Quiz, about different learning preferences.
Author

Patricia with Regier Educational Services, helping facilitators engage the variety of learning types in your online audience. Education includes a Master of Adult Education, a BA in Psychology, and twenty years experience developing and facilitating workplace, community and collaborative training.  Online learning experience designer and facilitator. Utilizing teaching adults best practices, and innovative multi-media resources to emphasize your message. Engaging content creator,  facilitator and online production partner.
 Engage Your Audience 
Affiliate Links:
LATER Referral Program: https://later.com/r/7bb9ed
Canva Affiliate Link:  https://www.canva.com/affiliates/CCCPR45
PresenterMedia Affiliate Link: https://bit.ly/2YqBk7H
ZOOM Affiliate Link: http://bit.ly/2DZ3gWE
CyberLink PowerDirector: https://bit.ly/2Tn4bZz
Tubebuddy: https://www.tubebuddy.com/PatriciaRegier
SurfShark VPN: https://surfshark.club/friend/8epqkB3N?locale=en
Join our email list, and gain access to downloads, resources and tools you can use through our secret and exclusive member web page. Get this free two-page download, packed with TIPS, when you join the email list.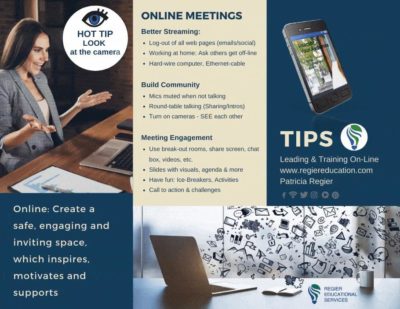 [social_warfare buttons=" "]
To request more information about learning and development opportunities, or book Patricia as a speaker please use the contact form below, or Email patricia@regiereducation.com