Year End & New Beginnings
This is a great time of year to look back and look forward. This Year-End is particularity wonderful, because we are ending a decade, and getting ready for Vision 2020. Wow, that is exciting! Please enjoy the creative video looking back at 2019, and my personal reflections of gratitude on my entrepreneurial and personal journey. Two Videos, One Podcast, Blog Review and Two Save the Dates!! PLUS today I am sharing #2019Rewind with Nine Social Media Posts, taking a look back at the most watched videos, shared blogs, celebrated moments, and biggest stretch goals.
2019 Rewind
2019 Year in Review
Year-End Review
Continued Building Online Courses
Honed in on a niche (updating all platforms)
12 Speaking Gigs
110 Vlogs/Videos & Blogs
14 Collaborative Projects
Expanded Services
Social Media Posts across platforms
Vision 202: Reach Your Audience
Ending A Decade With Gratitude
Time Stamps, within first comment under YouTube video.
Topics include:
00:19 Thank you for watching 00:52 Where I started 1:20 Last 10 years 2:06 3 Years Ago 2:46 A new chapter: Leap of Courage 1 3:03 Leap of Courage 2 3:40 What I am grateful for 4:28 Excited for what's next 4:33 This past year 4:57 Light Bulb Logo explained 5:44 Entrepreneurial journey: figuring stuff out 6:23 My light bulb moment, this past year 7:29 My Hopes for the future 8:30 Thanks & Gratitude 9:33 Side Note: Why I ask you to subscribe 9:49 Everyone has to start somewhere 10:11 Don't compare yourself to others 10:33 On the journey meant to be on 10:42 Wouldn't be at this point… 10:58 Privilege to work with my clients 11:26 My creative side is lit up 11:36 This is not scripted 11:47 My hope for the future/Wrap up thoughts 12:12 This is part one
Trish Talks Podcast
Blog Quick Review
I have been writing a bit less the last few 'Blog' posts, and sharing more in video, podcast, visuals, with less text. Variety is key to reaching your audience. There are different ways that people engage and light up through any learning experience. I am excited to continue sharing more in text and other mediums in upcoming blogs, workshops, webinars, videos, podcasts and more. Thank you for being part of 2019, 2018 & 2017. I am super excited for what 2020 and the next decade will bring!!!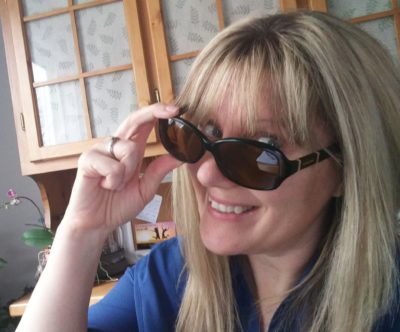 What We Do
Expertise: Multimedia Content Creation, Online Courses, Adult Learning Preferences
Engage Your Audience
Patricia helps leaders (speakers, facilitators, trainers, entrepreneurs, instructors, course creators) have greater impact with their audiences. She excels in creating outside the box innovative learning experiences, training resources/tools, social media and multi-media content that lights people up and inspires results! Patricia can help you incorporate the right amount of variety into your presentations, course/training materials and promotional content so you connect with your audience, employees & customers. Learn how to "reach and teach" the people that currently 'tune out' during training sessions and instead provide an experience that lights them up with enthusiasm, so they can apply what they learn.
Patricia creatively combines theory with practical experience. She has a Master of Adult Education and twenty years working with a variety of sectors on inter-agency partnerships and learning resource development/facilitation.

Production Partner, supporting your online learning event: We do more than tech
Content Creation Services & Training
Speaking & Facilitation (Keynotes & Workshops)
Consultation & One to One training/mentorship
Training about a variety of mediums, tools and platforms "Tools I Use to Create"
Video editing your current YouTube videos that need some layering/level-up
PowerPoint review/revisions (Designing experience to reach your audience)
Ecourses/Online learning content creation, or review/revisions (We also have Ecourses)
Keynote speaking; guest speaker and/or workshop facilitation
Content creation: workshops, resources/tools; bite size/just-in-time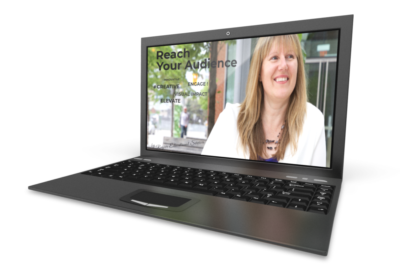 Engage Your Audience 
Regier Education Online Courses
Inspired Learning Personality Quiz
Affiliate Links: Tools I Use
LATER Referral Program: https://later.com/r/7bb9ed
Canva Affiliate Link: https://canva.7eqqol.net/reachyouraudience
PresenterMedia Affiliate Link: https://bit.ly/2YqBk7H
ZOOM Affiliate Link: http://bit.ly/2DZ3gWE
[social_warfare buttons=" "]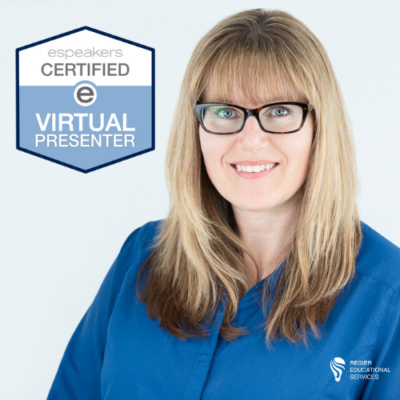 Patricia with Regier Educational Services, helping facilitators engage the variety of learning types in your online audience. Education includes a Master of Adult Education, a BA in Psychology, and twenty years experience developing and facilitating workplace, community and collaborative training.  Online learning experience designer and facilitator. Utilizing teaching adults best practices, and innovative multi-media resources to emphasize your message. Engaging content creator,  facilitator and online production partner.
To request more information about learning and development opportunities, or book Patricia as a speaker or production partner please use the contact form below, or Email patricia@regiereducation.com