Jumping into a Soft Launch!
I just posted a LIVE soft launch event for our 5 DAY CHALLENGE micro-course 1. VIDEO Live event replay is linked below. 2. You can also access the free quick reference resource. (Click the infographic photo). 3. Plus you can check out the limited time special introductory price.
What's a Soft Launch?
A soft launch is early access to the content and special price (for a limited time). I still have a few more pieces I am adding to the course TODAY. This soft launch is an opportunity to get feedback and make adjustments before the price changes. I welcome you to take a look at the course and the FREE downloadable resource below. Thank you! Enjoy!!
Advantage of a Soft Launch
The advantage of a soft launch is giving the material and more importantly the process a test run. It's still huge value and the content is strong, so it doesn't have to be free. It's OK to offer it free to certain groups, but putting it public, it's good to place a value on the content, because it has value! It can be an early special price, for limited time, and limited access. The process for logging in, or accessing a free download is an important element! If people don't understand or get frustrated, it really important to fix those issues early. No matter how much we try to make it perfect, sometimes the best way to test something, is to put it out into the world! We can learn a lot that way too. This is all about learning and improving the experiences for our participants! Thank you for the questions and comments you provide me! You can email me at patricia@regiereducation.com 
1. LIVE micro-course explained and soft launch celebration.  You can ask questions and get a behind the scenes look at exclusive content.
2.  YOUR Access to the Free Infographic Resource Download:
Early Access, if you are interested. Special Price for a limited time.
 FYI:
Regier Educational Services recently changed some of my social media channel, handles to @RegierEducation
I hope that you have a light bulb learning moment today and that you're able to reach and engage your audience and create those light bulb aha moments when you're creating your learning experiences.
Want More Tips & Resources?
Join our email list, and gain access to downloads, resources and tools you can use, through our secret and exclusive member web page. Get this free two page download, packed with TIPS, when you join the email list.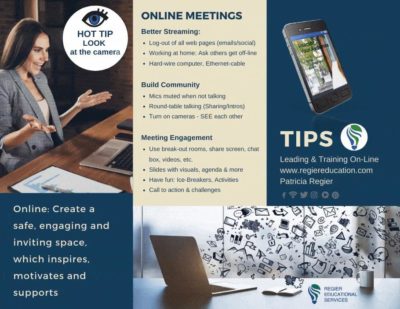 Book a complimentary meeting if you are interested in exploring to design your next learning experience or event.
Author

Patricia with Regier Educational Services, helping you reach and engage the variety of learning personalities in your audience. Education includes a Master of Adult Education, a BA in Psychology, and twenty years experience developing and facilitating workplace, community and collaborative training.  Online learning experience facilitator, and workshop trainer. Utilizing teaching adults best practices, and innovative multi-media resources to emphasize your message. As a content creator, speaker, and facilitator, learning experience design ensures that the variety of people in your audience are engaged.
What We Do
Expertise: Multimedia Content Creation, Engaging Variety Learning Types & Online Workshop or Meeting Hosting.
Production Partner, supporting your online learning event: We do more than tech
Content Creation Services  (Tune-up Your Tools)
Speaking & Group Facilitation (Online & In-Person Workshops)
Consultation & Individual Training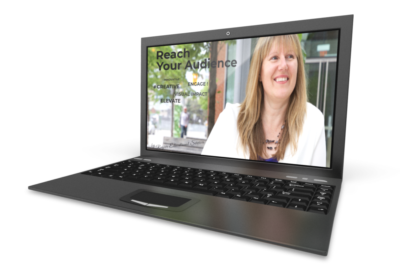 Engage Your Audience 
Regier Education Online Courses
Inspired Learning Personality Quiz
Affiliate Links: Tools I Use
CyberLink PowerDirector: https://bit.ly/2Tn4bZz
LATER Referral Program: https://later.com/r/7bb9ed
Canva Affiliate Link: https://canva.7eqqol.net/reachyouraudience
PresenterMedia Affiliate Link: https://bit.ly/2YqBk7H
ZOOM Affiliate Link: http://bit.ly/2DZ3gWE
TOOLS I USE Video Playlist: https://bit.ly/2TkGqS6
[social_warfare buttons=" "]
To request more information about learning and development opportunities, or book Patricia as a speaker please use the contact form below, or Email patricia@regiereducation.com