Book about Neurodiversity
The Neurodiverse Workplace, by Victoria Honeybourne:  This book about Neurodiversity is perfect for Human Resource departments, Executive Directors, or managers! It's an easy-to-read book packed with value! I appreciated this book's positive lens, considering people not through disabilities but through different abilities.
Why Care?
Why am I reading this book and sharing it with you? Neurodiversity is a topic relevant to my personal life and informs my professional work. It's always been part of my learning and development practice values to ensure every learner feels heard, seen, and experiences a safe environment to participate in. When facilitating learning or developing workplace training materials, it's essential to consider the diversity of those who will access the materials.
What is Neurodiversity?
Neurodiversity refers to one aspect of human diversity –the different ways people think, learn and relate to others. This can include, Autism, ADHD, Dyslexia, Dyspraxia, Dyscalculia, Dysgraphia, and Tourette's syndrome. [This book is not talking about mental health or mental illnesses.]
Who should read this book?
If you are a people leader, you should read this book. This includes leaders of organizations, teams, and boards. If you support people onboarding into a workplace or the hiring process, the checklists in this book will help. If you are a neurodivergent person yourself, this book will help. This book will also interest you if you create courses, policies and procedures or other resources to help leaders.
Why does Neurodiversity matter?
Ten to Twenty percent of the population are neurodivergent. Our world is often structured for neurotypicals. When we are trying to ensure our workplaces and learning spaces are inclusive, this also includes neurodiversity. Having a team with diverse ways of thinking and doing can support innovation!
Benefits of this book
Checklist for recruitment
Checklist for neurodivergent applicants applying for a new position
Strategies and tools for individuals who need support with written communication
Communication checklist for employers
Inclusive environment checklist for employers
Checklist for supporting neurodivergent customers and clients
Every chapter had a 'what you will learn' or learning deliverables, and key points summaries
Looking at Neurodivergent people with a positive lense, not only through disability models
Video & Podcast 
Hot Bonus Tip  
I want to clarify when I said 'plain language' in the video. I am referring to clear communication so people do not guess what you mean. Often we can use terms or references (I do it too) that are understood in the culture you grew up in and may not be understood by everyone. Try to use inclusive communication, which may be an area we are all learning more about.
UPCOMING VIDEOS & BLOGS:  More Summer Reading Book Reviews, Hot Tech Trends in Learning & Development, Zoom Updates, The OWL, MS Teams, More Learning Experience Design Tips, & More!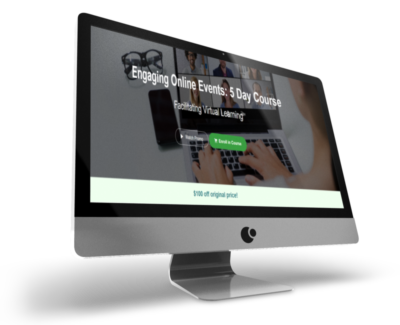 Turn your audience into participants!
Author

Patricia Regier, MEd is the Online Expert who's built a career on the belief that training and online learning doesn't have to be boring. As Owner of Regier Educational Services and with a Master of Adult Education, Patricia is known for making her audience feel empowered, engaged, courageous and confident. Her debut book and keynote, The Online Shift teaches newcomers to the online space and seasoned professionals alike how to optimize their online presence and maximize engagement. She's tried, tested and refined using the latest behavioral science, research and psychology to make sure your next online experience is a hit!
To book Patricia as a speaker or consultant:
Please use the button above or email patricia@regiereducation.com