Quick Pro Tips for Hybrid 
The Shift Online is now Shifting to the Hybrid situation. Here are some quick pro tips to consider when you are planning a fun event, celebration, hybrid holiday party, training, meeting or an event. Hot Bonus Pro Tip: Always consider the Learning Experience Journey! This list is a quick snap-shot, additional facilitator and event planning tips for hybrid throughout this article.
Make sure no one is feeling left out
Engagement for both the in-person and virtual groups
Everyone has a voice and opportunity to participate
What are the different needs for each group?
Can everyone see and hear each other?
Everyone on a device for some engagement options
What do you need to send ahead of the event to prepare everyone?
Be respectful, use names, pay attention!
Don't forget to check the chat for the virtual group
Consider how you will work with the breakout groups
Consider a variety of learning engagement needs
Work with a team, to support each group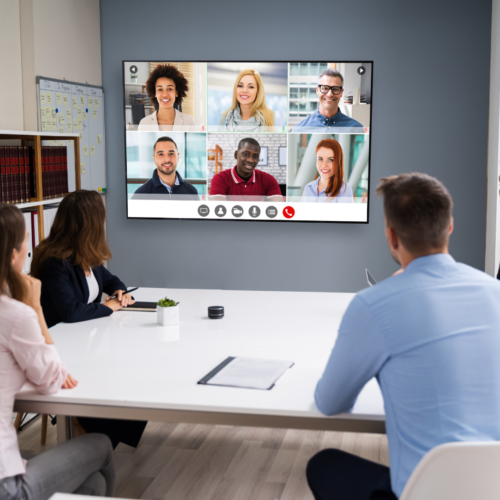 The Next Pivot
This next pivot will be when we return to 'normal.' This new normal will be complex and require additional learning curves. A facilitator's next pivot is coming soon, or is here already. When we work with a blended audience, including those in-person and some on-line, this will be a new context. Our audiences will be potentially mixed, with virtual and non-digital participants.
Some organizations will not pay for mileage and hotel stays as often as before. The learning curve of how to attend conferences online has been achieved. Many people know how to learn in a digital context. Many leaders know that it's possible to reach a wider group despite geographic distance. The next pivot will include a few transitions and there are some things for you to consider when you design learning experiences.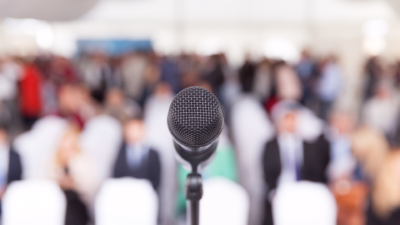 In-Person Audiences
Firstly, in this next pivot, the first transition will include facilitators who have been sitting to train for half days, will now possibly stand for a whole day, this is a physical aspect to consider. (Especially if you have not been wearing heels for a while). Seeing and interacting with people socially in person will be very welcome to many workplace trainers and professional speakers. However, interacting in person again will be different than on a screen, and this may be tiring in a different way. Some people will be exhilarated, and some will be drained. We will also continue to have masks and physical distancing in many contexts. Wearing masks will require interacting without full facial expressions. Engagement activities will need to adapt and change again. Team building and get to know you games, will require physical distancing and some will be without the multi-media tools that have aided engagement. Include these aspects in your solutions and learning design adaptations:
Continue to use some multi-media aids, such as Menti.com, where people can interact from their cell phone (hand-held devices). For example, people can still feel the anonymous aspect of adding a word into a word cloud and see it on the PowerPoint slide.
Adapt engagement activities to include physical distancing.
Add hand-sanitizer and disinfectant wipes to your facilitator kit
Continue to embrace these opportunities to be innovative and creative
Blended Audiences
Secondly, the more complex and bigger challenge will be the audiences that include participants online and in-person at the same time. In this next pivot, you will have some people in masks, in the same room and some people joining the learning from their computers (not in the same room). It's important to engage both groups as equally as possible and have them interact with each other. Some things to consider:
Look into the camera and around the room
Possibly have everyone on computers for equal opportunities to join in polls, and chat
Taking care of two different groups, will require a team including a technical producer
Your kit will include a mic, cameras and more for blended and hybrid facilitation
Continue to embrace these opportunities to be innovative and creative

Staying On-Line
The third option, since many have already adapted to online facilitation, would be to stay virtual. Online learning may be simpler. With this next pivot, we can continue to learn how to engage our virtual participants as platforms and multi-media tools evolve. Everyone potentially has an equal voice online. However, not everyone has strong internet, high-end webcams and external mics. Everything is not equal in this experience either, but for many the online context is where they have thrived. We can't forget the barriers that have been overcome and the innovation that has been discovered. Don't forget to:
Keep learning after each update on platforms
Don't get stuck again with what you know, stay curious
Think about all the benefits of the digital learning context
Continue to embrace these opportunities to be innovative and creative

A New Normal
There will be a new normal as the next pivot happens. We will never be the same, and that is OK. Some people may find this difficult because they were holding on to 'getting back to normal again'. Learning curves and challenges remain, but they also bring opportunities for innovation and creativity to continue to be embraced. Strive to engage a variety of learning types in your audiences, regardless of the context. We shouldn't go back to the way it was because that didn't serve everyone. Think about how much you have learned, and how far you have come in less than two years! You will be able to accept the future challenges to be innovative and creative, in order to continue facilitating engaging learning experiences.
Podcast and Video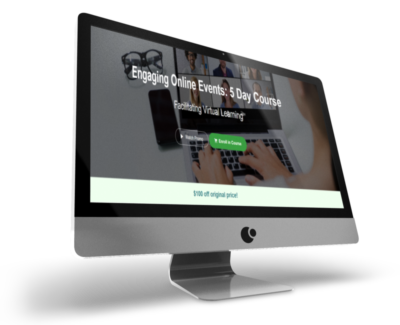 Don't Forget About:  Our Free Quiz, about different learning preferences.
If you missed it: 
New Zoom Option: Share Screen Into Breakouts – In case you missed it, check out his fantastic blog and video as well!
We also have additional blogs and video tutorials:
My goal each week is to give you some lightbulb, 'ah ha' learning moments that will help you facilitate engaging learning experience for your audience to turn them into participants.
Regular Quick Tips & Full Tutorials
I share quick tips and tutorials with you, saving you time, and helping you create engaging online learning experiences! Keep following us on social media for regular quick tips, our videos for weekly insights and tutorials and our blogs to access added highlights! If you have not subscribed to our YouTube channel, we invite you to do this. It just lets you know when a new video is posted. Not all videos are included in blogs. However, our Blogs provide additional tips!
Author

Patricia Regier is the founder of Regier Educational Services. Expertise in helping facilitators engage the variety of learning types in your audience. Education includes a Master of Adult Education, a BA in Psychology, and twenty years experience developing and facilitating workplace, community and collaborative training. Learning and Development Consultant, Facilitator, and Master Virtual Producer. Utilizing teaching adults best practices, and innovative multi-media resources to emphasize your message.
 Engage Your Audience 
Affiliate Links:
Jackery Battery Back-up System: https://www.jackery.com?aff=567
Canva Affiliate Link: https://www.canva.com/affiliates/CCCPR45
PresenterMedia Affiliate Link: https://bit.ly/2YqBk7H
ZOOM Affiliate Link: http://bit.ly/2DZ3gWE
CyberLink PowerDirector: https://bit.ly/2Tn4bZz
Tubebuddy: https://www.tubebuddy.com/PatriciaRegier
SurfShark VPN: https://surfshark.club/friend/8epqkB3N?locale=en
Melon Live Streaming APP: https://melonapp.com?ref=patricia
LATER Referral Program: https://later.com/r/7bb9ed
Want More Tips & Resources?
Join our email list, and gain access to downloads, resources and tools you can use, through our secret and exclusive member web page. Get this free two-page download, packed with TIPS, when you join the email list.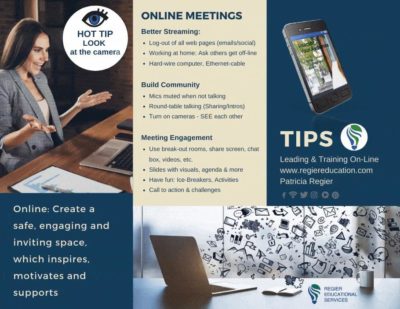 [social_warfare buttons=" "]
To request more information about learning and development opportunities, or book Patricia as a speaker please use the contact form below or Email patricia@regiereducation.com