My Book's First Anniversary Celebration
The Online Shift Book's First Anniversary is coming up, so I am sharing pro tips from the book and more. I will share a video each week (on my YouTube channel) with pro tips from each chapter in the book. I may not have a blog every week for this celebration lead-up, but I will be working ahead on future tutorials. But this blog is extra packed with value and gifts for you!!
You will want to subscribe to my YouTube channel and hit the notification bell, and/or follow my podcast, where I share and expand on pro tips from the book. These will be released over the next few weeks. Plus, I may have some additional fun YouTube Shorts (which may also show up on my TikTok and Instagram @RegierEducation).
Spilling the T
Spilling the T, you can say I am sharing tips and more! I like to share workshops packed with value, courses brimming with actions you can implement and books overflowing with tips you can use immediately. There is something for you in the abundance of knowledge, skills and learning. If you already have a copy of my book, I would love to hear what you think! (If you want to add a review online). The image below includes a link to get your copy or gift one to someone else.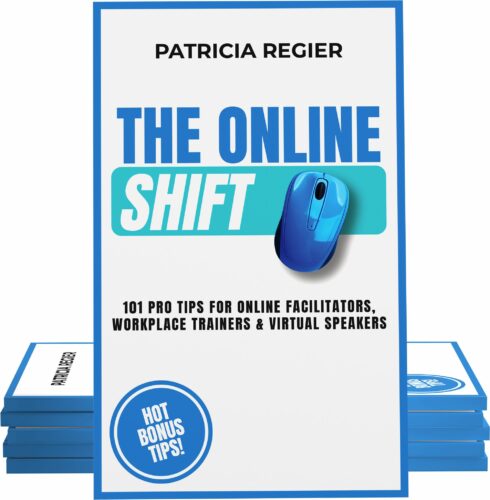 Bonus Gifts & More
The book is packed with over 101 pro tips + HOT BONUS TIPS. So I am celebrating by giving you the gift of a resource with all those bonus tips as a free download.
PLUS: If you have year-end dollars to spend – buying a book or accessing the fantastic offer to purchase courses for your team is an investment that will last!
Fun SHORTS – videos under one minute
Videos Packed With Pro Tips
(There will be 5 or so videos – so please subscribe to my YouTube channel to be notified when new videos are available)
All FIVE Chapters will have videos sharing tips from the book and more!
Podcasts for video series – Chapters 1-3 available now
Hot Bonus Tip
Keep learning, growing and trying ways that keep you excited to facilitate learning and make them the best experiences for your participants.
UPCOMING VIDEOS & BLOGS: ChatGPT, WebEx, Zoom, MS Teams, Learning Experience Design Tips, reflections from I4PL conference & More!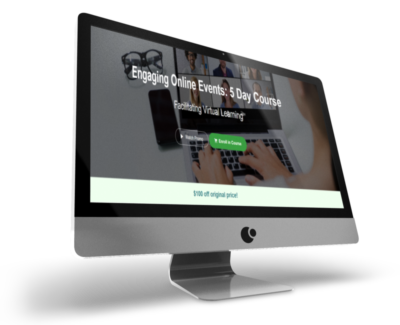 Turn your audience into participants!
Author

Patricia Regier, MEd is the Online Expert who's built a career on the belief that training and online learning doesn't have to be boring. As Owner of Regier Educational Services and with a Master of Adult Education, Patricia is known for making her audience feel empowered, engaged, courageous and confident. Her debut book and keynote, The Online Shift teaches newcomers to the online space and seasoned professionals alike how to optimize their online presence and maximize engagement. She's tried, tested and refined using the latest behavioral science, research and psychology to make sure your next online experience is a hit!
Complimentary 15-Minute Meeting
To book Patricia as a speaker or consultant:
Please use the button above or email patricia@regiereducation.com