Updates & our latest hot news!
I wanted to share some hot news and exciting updates that are coming up!
First bit of news…

I am honoured to be speaking on November 18th, 2021 at the Institute for Performance and Learning Conference!  The title of my workshop is "Digital Learning Experiences Where No One Has Zoom Fatigue".   Here's what you can learn:
Learning experience design tips for virtual facilitators to turn an audience into participants. This conference is for Learning and Development professionals to be united through digital innovation. Now more than ever we must demonstrate that learning experiences online are not boring. Using adult learning best practices to reach a variety of learning types, we can create rich experiences, by maximizing Zoom tools (+ more) to engage.
Learning Outcomes:
Using Zoom tools+ to engage the 7 learner types
Learning experience journey best practices
Ways to pivot face-to-face design and facilitation to an online platform
"This engaging workshop is packed with fantastic value! Learn what aspects you need to add to your workshops, and actions you can implement right away. Practical and applicable information you can incorporate into your training offerings. Differentiate yourself from the competition and add learning value for your clients and customers."
Then…CAPS!

I have also been chosen to present a breakout session at the CAPS convention on December 6th, 2021!
Best Practices When Working With Your Online Event Virtual Team
,
workshop
:
Learning Outcomes
Virtual Facilitation Quick Tips
Working with your Producer Checklist
Participant's Experience Focus Factors
Template and Resources
Increase the engagement factor by having your events run smoothly, as you work with a virtual team. Learn about how you can work with a remote team who can anticipant needs and communicate so effectively, your participants only focus on the speaker and the content.
Hot News:
I am in the finishing stages of becoming a published author!
Maybe the biggest news that I am excited to share with you, is that I have hired an editor and publisher! I can't wait to share my book with you in 2022. It is packed with quick pro tips to help you facilitate and lead virtual workshops or learning experiences online and turn your audience into participants.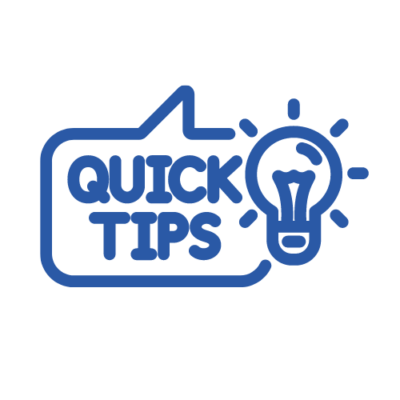 Updates: I Completed Two Courses
Finally, another update. There is always more to learn! Therefore, I wanted to achieve these badges in order to validate my knowledge, skills and the work I am already doing.  I completed the Virtual Classroom Facilitation Mastery Course and a Master Virtual Producer Course with InSync Training.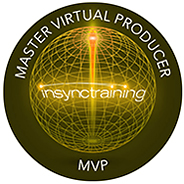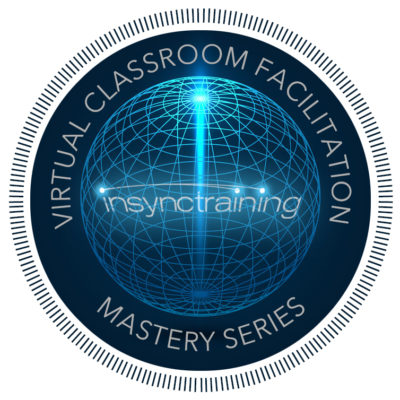 Video & Podcast
If you have any news, questions or topics that you would like me to create quick tip videos or tutorials about, please be sure to click through the video above and leave a question/comment.
If you missed it, here's the blog post from last week:  Canva's New Screen Recorder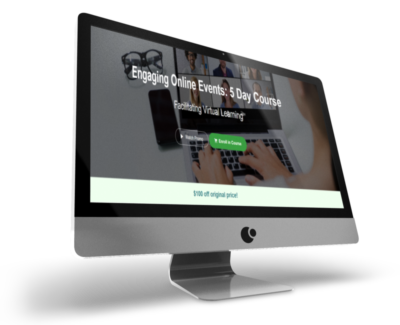 Turn your audience into participants!
Regular Quick Tips & Full Tutorials
I share quick tips and tutorials with you, saving you time and helping you create engaging online learning experiences! Keep following us on social media for regular quick tips, our videos for weekly insights and tutorials and our blogs to access added highlights! If you have not subscribed to our YouTube channel, we invite you to do this. It just lets you know when a new video is posted. Not all videos are included in blogs. However, our Blogs provide additional tips!
Author

Patricia Regier is the founder of Regier Educational Services. Expertise in helping facilitators engage the variety of learning types in your audience. Education includes a Master of Adult Education, a BA in Psychology, and twenty years experience developing and facilitating workplace, community and collaborative training. Learning and Development Consultant, Facilitator, and Master Virtual Producer. Utilizing teaching adults best practices, and innovative multi-media resources to emphasize your message.
 Engage Your Audience 
Affiliate Links:
Jackery Battery Back-up System: https://www.jackery.com?aff=567
Canva Affiliate Link: https://www.canva.com/affiliates/CCCPR45
PresenterMedia Affiliate Link: https://bit.ly/2YqBk7H
ZOOM Affiliate Link: http://bit.ly/2DZ3gWE
CyberLink PowerDirector: https://bit.ly/2Tn4bZz
Tubebuddy: https://www.tubebuddy.com/PatriciaRegier
SurfShark VPN: https://surfshark.club/friend/8epqkB3N?locale=en
Melon Live Streaming APP: https://melonapp.com?ref=patricia
Want More Tips & Resources?
Join our email list, and gain access to downloads, resources and tools you can use through our secret and exclusive member web page. Get this free two-page download, packed with TIPS, when you join the email list.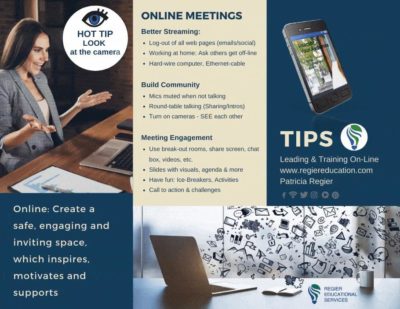 [social_warfare buttons=" "]
To request more information about learning and development opportunities or book Patricia as a speaker, please use the contact form below or email patricia@regiereducation.com