Can Ice Breakers Work Online?
People are online all the time now, with meetings and training, via ZOOM or other platforms. If they are in a 'webinar', traditionally this is just another lecture-style experience, without a lot of interaction. Don't host something that people dread!  In order to create spaces that are engaging, activities and fun should be part of the learning experience. It is possible to create fun ice breaker or audience warm-up activities, even online. Here are a couple of examples below. The first example was the very first time I tried this online, so my confidence was not 100%, if it would work. Let's face it, sometimes we try things and they don't work out, but that is OK. It's important that we keep trying to make every meeting and learning experience engaging!
Here is a simple, quick but effective icebreaker to bring people into the headspace of learning and starting a meeting/presentation.
Thank you to Laurie Flasko for sharing this activity idea (above) with me, and approving sharing this with you. Adapted for online.
I created the above option in Canva, through the 'Bingo' template. If you would like this Canva Example click HERE. Please feel free to make your own copy.
Instructions for the game are below.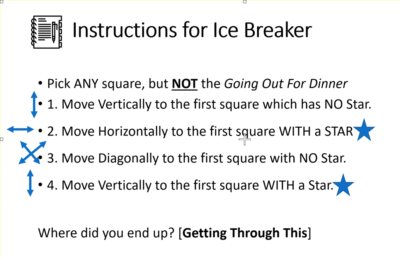 Another idea for an ice breaker as part of your 'round table' introductions.
Other ideas and aspects to keep in mind
1. Don't skip it!  The 'ice breaker' or warm-up activity when starting a meeting or online learning event, is an important element. This could be as simple as introductions. Before jumping into the rest of the agenda, draw attention away from everything else, especially when there are plenty of distractions working from home.
2. Purpose of the activity. The purpose is important, are you warming up the group, introducing each other, or showcasing the topic? Are you working on team building or motivation?  Activities can also tap into the different learning preferences, such as the active learner that tunes out, if they are only listening and not doing anything as part of the experience. These activities may seem random to your participants, therefore you may want to explain after the fact, what purpose the interaction had.
3. Process and logistics. The learner or participants experience is something that we think about, including the journey from finding out about your meeting or event, to their first moments in the learning space. When you conduct a warm-up activity with your participants, especially online, think about your participants experience. This may include first understanding the tools they are using. If people are new to a platform, I send out some pre-event videos to help them get more comfortable with the tools. Not everyone will watch videos ahead of time, so navigation direction at the start of your meeting or event is important. For example the annotate tool in ZOOM can be a fun option for an ice breaker, if you have a map up on screen, and you want people to place a dot on where they are fun.
4. Pay-off & Why. The decision and selection of your ice breaker activity is important. I write about addition tips in a previous blog, and downloadable resource (links below). Make sure that the activity you choose fits with the context and your participants expectations. It's OK to surprise people with some fun in a meeting or virtual workshop, but it still needs to fit.
5. The whole picture. If you have a very short meeting, ensure the activity is brief. If you are meeting for a half day, or even a full day, you can have activities at the beginning of the day, and when you come back together after lunch. If you have more time, the activity may be paired with break-out rooms (ZOOM option – see our other blog about this topic).
There are more aspects to consider, but even if this is new to you, or you don't love ice breakers, you can still try activies for the sake of your participants. Ice breakers, or activities with purpose helps ensure that people are present in the experience. They can support your outcomes for their learning event or meeting. So don't skip this step in your learning experience designs. Research different ideas and options, and it's OK to try something for the first time. It's not a failure, even if it didn't work out perfectly. You are also demonstrating that it's OK to try new things and you want your participant's experience to be meaningful.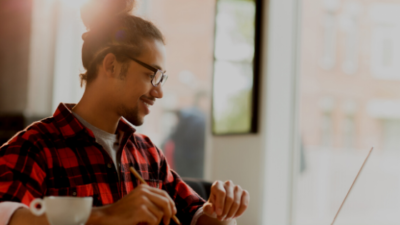 Additional Ideas for Ice Breakers & Activities: https://www.pinterest.ca/RegierEducation/ice-breakers/
Resource with More Tips.
Join our email list, and gain access to downloads, resources and tools you can use, through our secret and exclusive member web page.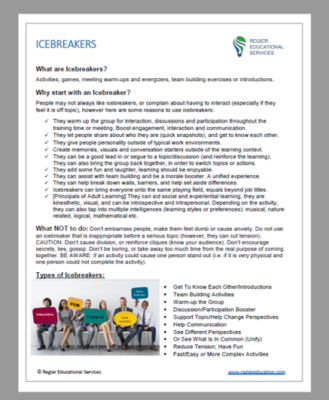 Original Post about Ice Breakers: https://www.regiereducation.com/icebreakeractivity/
How to determine the purpose, process and pay off for engaging activities, such as ice-breakers in a learning experience.
An older video, but great information:
Book a complimentary meeting if you are interested in exploring to design your next learning experience or event.
I am here for you!
This is a tough time for many organizations and leaders. If you would like to explore ways to engage your team, clients, and audience online, contact me and we can talk: free 15-minute meeting.
Check out our other blogs, videos and resources to help you engage your participants within your online meetings and training events!
If you have ideas for videos or step by step guides that would help you, please let me know!
Remember: As part of our email member list, you get access to exclusive resources. You can share the opportunity to join our email list with others!
Author

Patricia with Regier Educational Services, helping you reach and engage the variety of learning personalities in your audience. Education includes a Master of Adult Education, a BA in Psychology, and twenty years experience developing and facilitating workplace, community and collaborative training.  Online learning experience facilitator, and workshop trainer. Utilizing teaching adults best practices, and innovative multi-media resources to emphasize your message. As a content creator, speaker, and facilitator, learning experience design ensures that the variety of people in your audience are engaged.
What We Do
Expertise: Multimedia Content Creation, Engaging Variety Learning Types & Online Workshop or Meeting Hosting.
 Services include:
Production Partner, supporting your online learning event: We do more than tech
Content Creation Services  (Tune-up Your Tools)
Speaking & Group Facilitation (Online & In-Person Workshops)
Consultation & Individual Training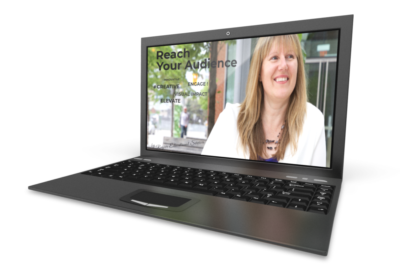 Engage Your Audience 
Regier Education Online Courses
Inspired Learning Personality Quiz
Affiliate Links: Tools I Use
CyberLink PowerDirector: https://bit.ly/2Tn4bZz
LATER Referral Program: https://later.com/r/7bb9ed
Canva Affiliate Link: https://canva.7eqqol.net/reachyouraudience
PresenterMedia Affiliate Link: https://bit.ly/2YqBk7H
ZOOM Affiliate Link: http://bit.ly/2DZ3gWE
TOOLS I USE Video Playlist: https://bit.ly/2TkGqS6
Additional Information About ZOOM Breakout Rooms: https://support.zoom.us/hc/en-us/articles/206476313-Managing-Breakout-Rooms
[social_warfare buttons=" "]
To request more information about learning and development opportunities, or book Patricia as a speaker please use the contact form below, or Email patricia@regiereducation.com