What to do if your internet provider goes down?
A big fear for any meeting facilitator is if the internet stops working. A cell phone booster and data backup plan can turn a potential disaster into a thriving virtual workshop or meeting. Whether it is a power outage, internet interruption, or your computer needs to reboot; if technology fails, it can turn a successful meeting into an epic failure in the blink of an eye. This article is the third in a series of blog posts where we have discussed how to be prepared and overcome the obstacles of technology fails. This post will share how I use my cell phone as my backup if my internet goes down.

Always be prepared.
To ensure that meetings are uninterrupted in the case of an internet outage, I often log in and make my cell phone a co-host. Be sure to enable both wifi and data on your phone. I do this because if the internet is interrupted, my phone will automatically switch to your data and stay connected. Then if there are any internet issues, my participants shouldn't even know, and there will be no downtime.
A cell phone as a backup internet option is an excellent plan to have in place. I used to have to walk out to my street for my cell phone to work. My cell phone data was not going to be helpful as my backup internet backup option if I couldn't get any bars (or connection) when in my office (therefore not allowing me to use my data).
I now use a Cell phone booster antenna from WeBoost (not sponsored and not an affiliate link). The WeBoost was an investment that increased my confidence when producing a meeting or facilitating a workshop online. With multiple backup systems in place, interruptions were very unlikely. I can also assure my clients and conference organizers they could count on me.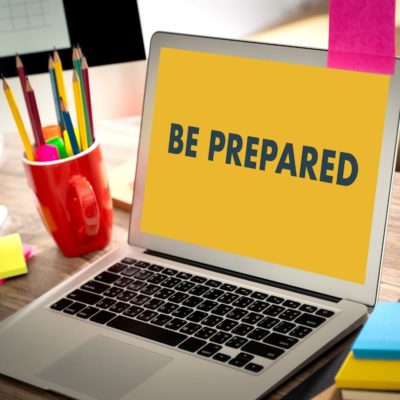 A cell phone booster can work wonders.
If your cell service is unreliable, it's a great idea to use a booster to increase your signal.
If you have a home office, there are several reasons that you may need a cell phone signal booster. Working from home has its pros and cons. Have you ever been on an important phone call, and your signal drops during a critically important point in your meeting? Have you ever had to ask another person to repeat what was just said?
With many people working or going to school from home, this can impact your connection. When you are working at home, it's important for your cell phone signal to be strong and clear. However, buildings, obstruction from trees, being in a rural area, and even geography can block your mobile service.

"A cell phone booster for your home improves cellular connectivity." (weboost.com) It helps you stay connected even in areas where the signal is otherwise weak or obstructed. The WeBoost collects and amplifies the signal from outside cell towers and broadcasts an enhanced cell phone signal for your mobile phone and cellular-connected devices.
This technology includes three components:
The outside antenna, typically mounted on the roof of your home, pulls signals from nearby cell towers inside to the booster.
The booster receives and amplifies the signal and then sends the boosted signal to an inside antenna.
The inside antenna broadcasts the amplified signal for use by your smartphone and other cellular-enabled devices.
(From weboost.com – not affiliated or sponsored)
Cell Phone Booster and Data Backup Option for Facilitators
This is the third in a series of short videos to help walk you through the process of getting back up and running if technology fails.  My goal is to ensure you are prepared in the event that you have a computer crash, you lose power, or your internet provider goes down.
If you have any questions or ideas that you think will be helpful, please be sure to click through the video above and leave a question/comment that might help others.
If you missed them, these are the other blog posts in this series: 
What a Virtual Facilitator Can Do During a Power Outage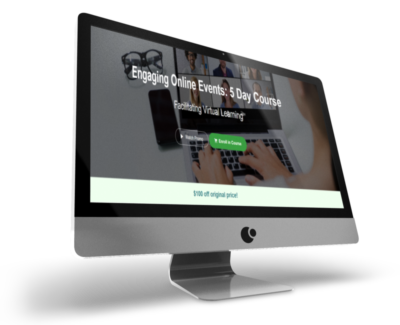 Turn your audience into participants!
Regular Quick Tips & Full Tutorials
I share quick tips and tutorials with you, saving you time and helping you create engaging online learning experiences! Keep following us on social media for regular quick tips, our videos for weekly insights and tutorials and our blogs to access added highlights! If you have not subscribed to our YouTube channel, we invite you to do this. It just lets you know when a new video is posted. Not all videos are included in blogs. However, our Blogs provide additional tips!
Author

Patricia Regier is the founder of Regier Educational Services. Expertise in helping facilitators engage the variety of learning types in your audience. Education includes a Master of Adult Education, a BA in Psychology, and twenty years experience developing and facilitating workplace, community and collaborative training. Learning and Development Consultant, Facilitator, and Master Virtual Producer. Utilizing teaching adults best practices, and innovative multi-media resources to emphasize your message.
 Engage Your Audience 
Affiliate Links:
Jackery Battery Back-up System: https://www.jackery.com?aff=567
Canva Affiliate Link: https://www.canva.com/affiliates/CCCPR45
PresenterMedia Affiliate Link: https://bit.ly/2YqBk7H
ZOOM Affiliate Link: http://bit.ly/2DZ3gWE
CyberLink PowerDirector: https://bit.ly/2Tn4bZz
Tubebuddy: https://www.tubebuddy.com/PatriciaRegier
SurfShark VPN: https://surfshark.club/friend/8epqkB3N?locale=en
Melon Live Streaming APP: https://melonapp.com?ref=patricia
Want More Tips & Resources?
Join our email list, and gain access to downloads, resources and tools you can use through our secret and exclusive member web page. Get this free two-page download, packed with TIPS, when you join the email list.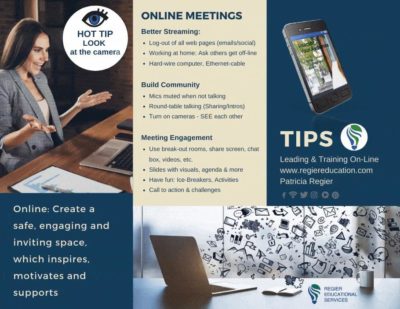 [social_warfare buttons=" "]
To request more information about learning and development opportunities or book Patricia as a speaker, please use the contact form below or email patricia@regiereducation.com