It's that time of year…
Are you nearing your fiscal year-end and looking at your budget spending? Do you have training dollars left that you would like to utilize? I thought I would share a few tips on where to invest that money to get the best ROI (return on investment). I have written about this topic a few times before and will post the links below for you to enjoy. Here are three reasons to invest year-end dollars in education and consultants to support you, your team and your organization. [If you are a professional speaker, or HR leader, you can share this with your clients and executive leadership or board of directors.]
#1. Fill Their Bucket
Firstly, if the past couple of years has taught us anything, it's that sometimes we take things for granted. Whether that be travel, spending time with loved ones, entertainment or just getting together with friends. As we shifted to work and learn online,  people rose to the challenge. Some did resist the change at first and others embraced the learning curves. We should acknowledge that many people have had to forgo their typical vacations and ways they would normally leave work behind to recharge. Let's take this opportunity to inspire your team with recognition.  These years have not been easy, but you and your team have done a great job!  Show your team that their efforts and dedication matter. If you're looking for some great ideas on how to appreciate your team, here's a link to Recognition Expert, Sarah McVanel. Another way to give your team a lift is with humour, here's a link to Susan Stewart. Plus if you need a kindness boost at your workplace Laurie Flasko can provide you with the Kindness Advantage. I have worked with A LOT of fantastic professional speakers, if you have a topic or need in mind, please connect with me to ask for ideas.

#2. Equip Your Employees for Success
Next, consider giving your team hope that they can get through future pivots and shifts. A great way to build confidence is to offer them training and learning opportunities. No matter whether it's in-person, online or a mix of both (hybrid), creating the opportunity for professional development is invaluable. Invest in experts, consultants and training that will continue to inspire and equip. Cultivate a self-assured team ready to keep advancing through challenges. An organization that is future-focused will always see the value in collaborative learning. Here are options for team or skill-building Jessica Potts from Inspired Strategy Group, and Jennifer Spear, Clean Slate Strategies and Kanchan Prinsloo from Kapri Consulting.  I have worked with many fantastic speakers and facilitators if you would like additional ideas.

#3. Strategic Spending
Finally, be intentional with how to spend your training dollars. Look at these strategic decisions as a wonderful opportunity to avoid a last-minute scramble.  Planning ahead will keep everyone on track, and avoid any feeling of chaos. The next pivot will be learning how to lead meetings and training in a hybrid context. Give your team something to look forward to with fantastic team-building and collaborative learning. Planning ahead gives the opportunity to include everyone in the change process. Innovative training and development are key to a team that feels valued, appreciated and equipped.  [If you are interested in exploring how you will lead hybrid meetings and workplace professional development in the future, please contact me, via email or book into my calendar.] Be intentional and strategic in how you spend your fiscal year-end budget dollars. Training dollars are always an investment that keeps growing. There are a lot of impactful professional speakers and facilitators! Remember this is an investment that keeps growing, as your team applies what they have learned.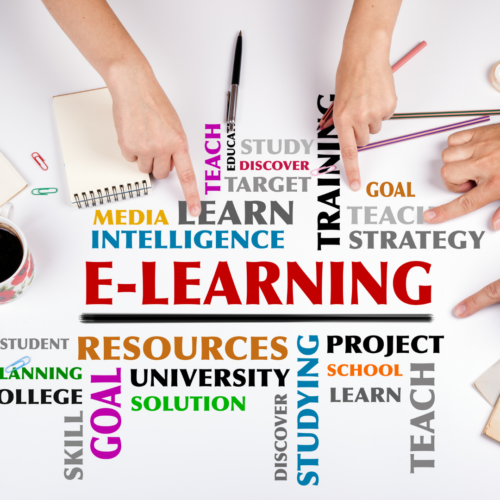 I hope you found these 3 tips helpful and motivating as you make important decisions with year-end dollars. Put that training budget to good use. You will find the other videos and blogs mentioned in the video listed below.
AND, if you would like a shout-out in a future blog, and would like to see about collaborating, please connect with me via email or book into my calendar!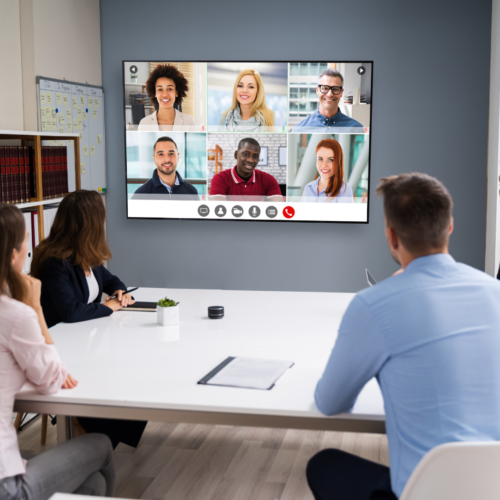 Bonus Pro Tips & Tutorials:
Year-End Spending Training
Year-End Spending Now
It's That Time of Year Again
The Next Pivot
Video & Podcast
Check out our other videos…
Our YouTube channel offers tutorials on various topics, including Zoom, Canva and many other platforms. We also provide Quick Pro Tips for Virtual Facilitators. If you would like me to create a YouTube tutorial or video about a particular topic, I welcome your comments below any of our videos on YouTube.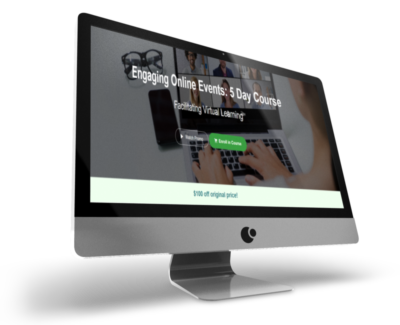 Turn your audience into participants!
Regular Quick Tips & Full Tutorials
I share quick tips and tutorials with you, saving you time and helping you create engaging online learning experiences! Keep following us on social media for regular quick tips, our videos for weekly insights and tutorials and our blogs to access added highlights! If you have not subscribed to our YouTube channel, we invite you to do this. It just lets you know when a new video is posted. Not all videos are included in blogs. However, our Blogs provide additional tips!
Author

Patricia Regier is the founder of Regier Educational Services. Expertise in helping facilitators engage the variety of learning types in your audience. Education includes a Master of Adult Education, a BA in Psychology, and twenty years experience developing and facilitating workplace, community and collaborative training. Learning and Development Consultant, Facilitator, and Master Virtual Producer. Utilizing teaching adults best practices, and innovative multi-media resources to emphasize your message.
Affiliate Links can be found under the description of the video on YouTube, or on our LINKS library page.
Want More Tips & Resources?
Join our email list, and gain access to downloads, resources and tools you can use through our secret and exclusive member web page. Get this free two-page download, packed with TIPS, when you join the email list.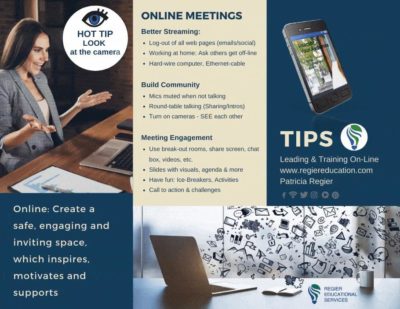 To request more information about learning and development opportunities or book Patricia as a speaker, please use the contact form below or email patricia@regiereducation.com
 Engage Your Audience