CANVA just keeps getting better & better!
These are five new features in Canva that you definitely need to know about!
Magic Key
First of all, the Magic Key is literally on your keyboard, the backslash key right underneath that question mark; you just press that, and it is magic! You can then type in what you're looking for in Canva.

Quick Create
In Canva, the new Quick Create is where you can create a variety of creations for different platforms at the same time.

Dark Mode
If you know somebody that needs vision accessibility, Dark Mode, you will want to tell them that this is an option.

Blur
Another new option in Canva is that you're able to Blur out something maybe that you don't want in your recording.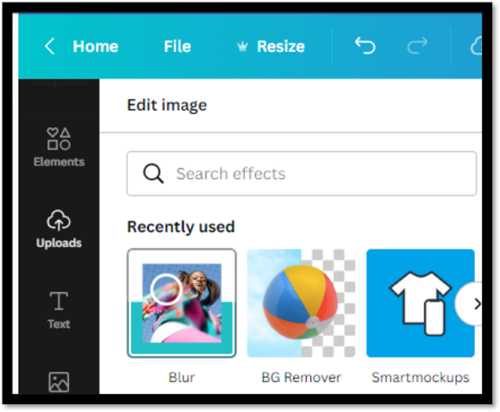 Filters
PLUS, there are new Filters when you are recording within Canva, including black and white.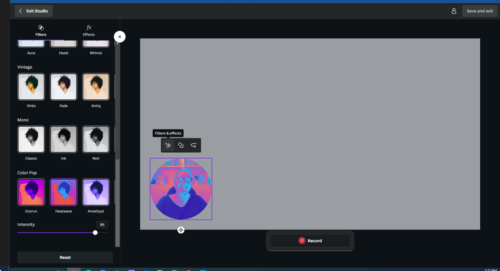 Honourable Mentions…
Edit photos with Background Remover and SmartMarkUps. We currently have over 25 video tutorials and blogs available about Canva.
You can create your Facebook and Instagram Reels, TikToks and YouTube Shorts at the same time in Canva through video creation. (Recent YouTube Short you may have missed.)
Check out how to create QR Codes in Canva videos too.
Conclusion
These are five new options in Canva, but there are more!  You can sign up for a free account with Canva, or the paid Canva Pro Plan. In my opinion, it is 100% worth it! NEW Canva Affiliate Link: https://partner.canva.com/PRegier
Thank you for checking out our blogs, videos, and posts. By viewing videos and using the links, you are supporting our channel so that we can continue to provide free resources, tips and tutorials.
Hot Bonus Tip
Keep exploring and click away! You will discover additional options and ways to create in Canva.
Video  & Podcast
If you have any news, questions or topics that you would like me to create quick tip videos or tutorials about, please be sure to click through the video above and leave a question/comment.
If you missed it, here's the last blog post about the latest features in ZOOM.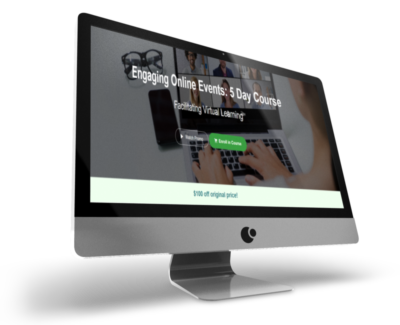 Turn your audience into participants!
Author

Patricia Regier, MEd is the Online Expert who's built a career on the belief that training and online learning doesn't have to be boring. As Owner of Regier Educational Services and with a Master of Adult Education, Patricia is known for making her audience feel empowered, engaged, courageous and confident. Her debut book and keynote, The Online Shift teaches newcomers to the online space and seasoned professionals alike how to optimize their online presence and maximize engagement. She's tried, tested and refined using the latest behavioral science, research and psychology to make sure your next online experience is a hit!
Complimentary 15 Minute Meeting
To book Patricia as a speaker or consultant:
Please use the button above or email patricia@regiereducation.com
 Engage Your Audience 
Regular Quick Tips & TutorialsI share quick tips and tutorials with you, saving you time and helping you create engaging online learning experiences! Keep following us on social media for regular quick tips, our videos for weekly insights and tutorials and our blogs to access added highlights! If you have not subscribed to our YouTube channel, we invite you to do this. It just lets you know when a new video is posted. Not all videos are included in blogs. However, our Blogs provide additional tips!
[social_warfare buttons=" "]
To request more information about learning and development opportunities or book Patricia as a speaker, please use the contact form below or email patricia@regiereducation.com