Zoom just keeps getting better & better!
You will want to know about these newest Zoom features! Therefore even though we are doing a summer of shorts and not full blogs (last week was a lost blog), this Zoom Update couldn't wait! Join me in walking through OVER six new exciting options. [Video and Podcast included towards the bottom of this article, which is packed with screenshots to show you what's new.] Plus, check out the honourable mentions that you may have missed. You will be glad to know about all of these updates and features!
Chat Channels
This is a newer feature that you may not be aware of yet. Just like MS Teams, you now have channels and can be chatting in between meetings. You can also invite contacts and other additional options. Continue the engagement before, during and after a meeting or training session.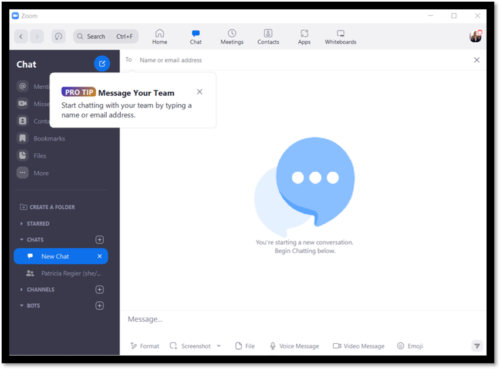 Whiteboard
You can be working on a collaborative piece before a meeting and continue after the meeting as a quick reference resource. Now you can share your online whiteboards to collaborate with anyone with a Zoom account.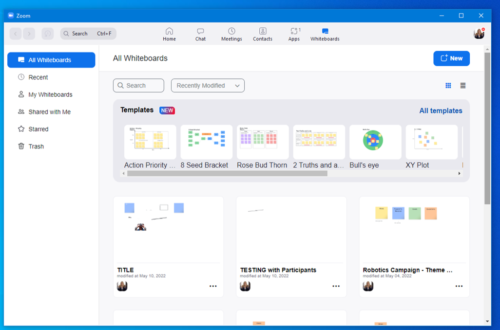 Dark Mode
You may want to use Dark Mode as an accessibility tool, or it may be a personal preference. If you have light sensitivities or are working at night, you might want to switch to a darker version to reduce eye strain or make it easier to read messages.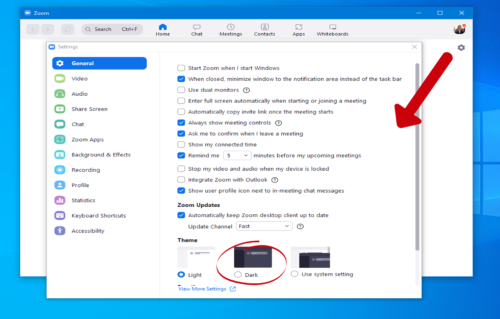 Participants List
If you have sent out a calendar invitation with your Zoom link attached, you can see a list of meeting participants. To view, go to the Zoom portal, then Reports and Usage. Find your meeting, then click the participant count. You will find a list of meeting participants, including when they joined and left. You can also export that list as a CSV file. In the Zoom meeting's participants panel, you can now see who has not arrived or joined yet!

Recognize Hand Gestures
If your Zoom is updated with the latest version, and your computer has the video card capacity, you can activate the feature to recognize reactions! This can take a moment to recognize your thumbs up or raised hand. Plus, you can change the skin tone of your reactions in your Zoom settings.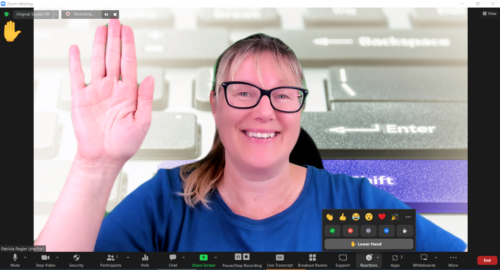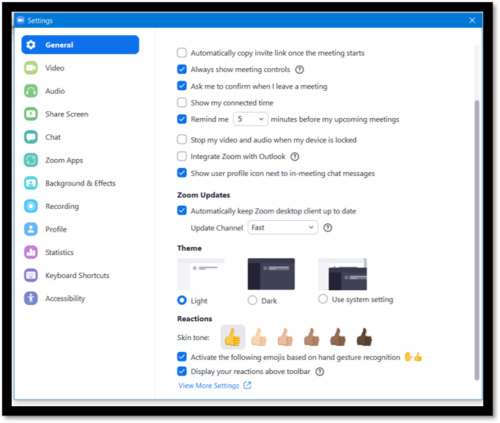 And potentially a future favourite new feature in Zoom…
The Guest Mode could be a fantastic new feature. My understanding is that when you're using the Zoom apps, you can use them without your attendees having the app as well! However, this looks like it can only be enabled with your Created Apps.  I appreciate it when everything is user-friendly, and we can jump into the engagement and participation. To learn more about Guest Mode from Zoom click here.
   
Honourable Mentions…
You can now share audio in breakout rooms.
There are additional new steps to live stream directly from Zoom to Facebook
There is an onscreen timer option in your Zoom Apps (see visual below)
Focus Mode makes it easier for your audience to concentrate on their tasks and gives the host and co-hosts a view of all participants' videos without other participants seeing each other. This may be a good option if your group has a lot of people with ADHD or other needs. (More info from Zoom) Visual below.
Always be sure to turn on your Closed Captioning when starting your meeting to be as accessible as possible.
Plus don't forget you can share a video to the breakout rooms with sound (I shared this a little while ago): https://www.regiereducation.com/wonderful_zoom_updates/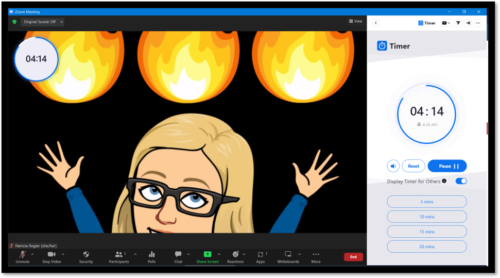 Hot Bonus Tip
Be sure to regularly check out all of your settings, as they're constantly changing and upgrading. Ensure everything is up to date and settings are activated for your context. [Visual below, of what else is new in your Zoom account. i.e. Workspaces Management]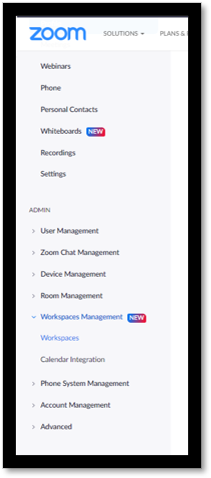 Video & Podcast
If you have any news, questions or topics that you would like me to create quick tip videos or tutorials about, please be sure to click through the video above and leave a question/comment.
If you missed it, here's the LOST blog post from last week: CANVA HAS A QR CODE CREATOR!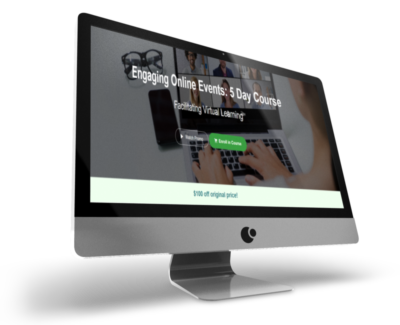 Turn your audience into participants!
Author

Patricia Regier, MEd is the Online Expert who's built a career on the belief that training and online learning doesn't have to be boring. As Owner of Regier Educational Services and with a Master of Adult Education, Patricia is known for making her audience feel empowered, engaged, courageous and confident. Her debut book and keynote, The Online Shift teaches newcomers to the online space and seasoned professionals alike how to optimize their online presence and maximize engagement. She's tried, tested and refined using the latest behavioral science, research and psychology to make sure your next online experience is a hit!
Complimentary 15 Minute Meeting
To book Patricia as a speaker or consultant:
Please use the button above or email patricia@regiereducation.com
 Engage Your Audience 
Regular Quick Tips & TutorialsI share quick tips and tutorials with you, saving you time and helping you create engaging online learning experiences! Keep following us on social media for regular quick tips, our videos for weekly insights and tutorials and our blogs to access added highlights! If you have not subscribed to our YouTube channel, we invite you to do this. It just lets you know when a new video is posted. Not all videos are included in blogs. However, our Blogs provide additional tips!
[social_warfare buttons=" "]
To request more information about learning and development opportunities or book Patricia as a speaker, please use the contact form below or email patricia@regiereducation.com