Are They Just Fluff?
At the beginning of a new year, and especially at the beginning of a new decade, vision boards are popular. I talk with Lesley Calvin from Positive Forward Motion about the value of Vision Boards, and discuss if it's all fluff. Lesley is a speaker, coach and trainer; she is a leadership and energy expert. We both facilitate workshops and have used vision boards as an activity. Lesley and I have also created vision boards for our own personal and professional goals. Listen to our podcast or watch the video (including Time Stamps) below, and find out what rabbit holes we go down. There is a lot of learning gold in this conversation. Review some break-out points from our conversation below. Thank you Lesley!
Beyond Visualization
Writing down goals increases the ability to reach your goals. This occurs for a variety of reasons:
You are intentionally taking actions towards those goals
You are reminded what your vision is, and what you should be working on, or focusing on
Stretch goals, help you get farther than you would have without looking farther ahead
Vision boards can be a practical way to dive deeper, beyond 'wanting to be happy' (Lesley)
Vision boards can be motivating and encouraging, and aid positive self-talk
Vision boards are a great way to look back at what you dreamed of, and how far you have come
Words of Encouragement or Caution
Some Pointers
Don't let perfectionism, or fear of failure stop you from creating a Vision Board
Creativity and fun, can spark innovation and positivity
Use a vision board to help motivate you. It's also a way to inspire actions/steps towards your goals/intentions
It's OK to not reach your goals, you can keep trying, and work on it
You can tell others and share, for accountability, or keep it to yourself
Leaders can use vision boards as a tool in the workplace
Speakers and facilitators can use vision boards as an activity for learning
You don't have to always use magazines and cut/paste (but that is fun & relaxing), you can create a vision board on-line too
Even if you don't want to share your vision board with others, put it up on the wall, to remember
If you forget about it, you can always remind yourself about your vision/goals again. It's never too late, and false-starts are OK
Be kind to yourself, but "Reach for the stars, and even if you land on the moon, you have gone far!"

Vision Boards As A Tool
1. Training Tool/Activity
2. Team Building or Ice-breaker
3. Strategic Planning
4. Action Steps/Intentional Goals
5. Visual Learning
6. Active Hands-on Learning
7. Organizational Vision Boards, or Individual
8. Professional or Personal Goals
9. Create for the year or decade
10. Now & Future; or Current Challenges & Opportunities
11. Use pictures, words, multi-media, online or off-line
Podcast
What Other's Say (Some Stats)
Forbes Article 'Survey Shows Visualizing Success Works', 2016
Huff Post 'The Scientific Reason Why', 2017
What We Do
Expertise: Multimedia Content Creation, Online Courses, Adult Learning Preferences
Patricia helps leaders (speakers, facilitators, trainers, entrepreneurs, instructors, course creators) have greater impact with their audiences. She excels in creating outside the box innovative learning experiences, training resources/tools, social media and multi-media content that lights people up and inspires results! Patricia can help you incorporate the right amount of variety into your presentations, course/training materials and promotional content so you connect with your audience, employees & customers. Learn how to "reach and teach" the people that currently 'tune out' during training sessions and instead provide an experience that lights them up with enthusiasm, so they can apply what they learn.
Patricia creatively combines theory with practical experience. She has a Master of Adult Education and twenty years working with a variety of sectors on inter-agency partnerships and learning resource development/facilitation.

Online Production Partner: We do more than tech
Content Creation Services & Training
Speaking & Facilitation (Keynotes & Workshops)
Consultation & One to One training/mentorship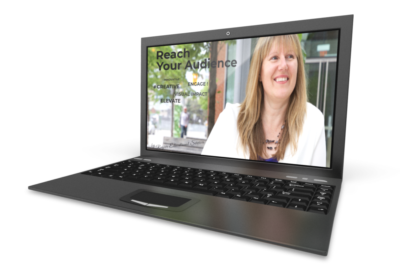 Engage Your Audience 
Regier Education Online Courses
Inspired Learning Personality Quiz
Affiliate Links: Tools I Use
LATER Referral Program: https://later.com/r/7bb9ed
Canva Affiliate Link: https://canva.7eqqol.net/reachyouraudience
PresenterMedia Affiliate Link: https://bit.ly/2YqBk7H
ZOOM Affiliate Link: http://bit.ly/2DZ3gWE
[social_warfare buttons=" "]
P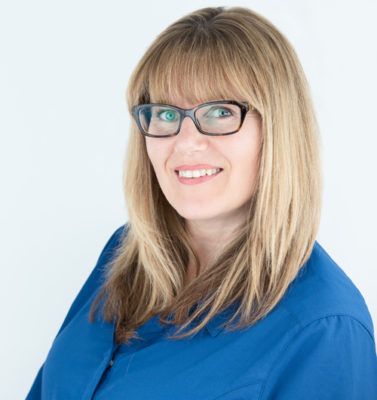 atricia Regier is a speaker, facilitator, consultant and content creator.  Passionate about  helping people to Reach Their Audience and create engaging learning experiences. Help people light up, not tune your out.  Expertise in content creation & learning resources tools across mediums, which engage your learners/audience/employees. Master of Adult Education and BA in Psychology pairs academic knowledge with practical experience. 
To request more information about learning and development opportunities, or book Patricia as a speaker or production partner, please use the contact form below, or Email patricia@regiereducation.com