Best App For a Live Stream
I have been a fan of Melon, StreamYard and other platforms or apps used for live streams, but I am on a Windows-based computer. When working with clients on Mac or Apple computers, those live stream apps do not work well and can cause a lot of frustration. Then I started working on Restream, which works well for Macs and Non-Mac computers! This is important if you invite a guest on a Mac computer or use a Mac computer and invite a guest on a non-Mac device. I will also share some additional reasons why I made the shift! There is a hot bonus tip after the videos (scroll down).
Why care about live streaming?
You may live stream or have thought about it, be curious or have been invited as a guest, or you may not be sure why you should care about this topic. Live streams could be a creative option for a workplace or a business. You can use a live stream to share a service or product or educate about a topic. An advantage of live streams is that you engage with an audience in real time, and people can watch the replay. You don't have to edit anything unless you choose to with the recording or on YouTube after the fact. Any content creation can help share information, engage with an audience, and showcase your knowledge; live streams are an additional option.
What I like about Restream
Easy to use – I don't have to search for the features; they are easy to find and use during a stream.
QR Codes that you can see being used in the recording/live
Analytics about your streams
The basic or the free plan has a lot of features!
I upgraded to use my branding/logo, and I can also now record within the platform when not live streaming (Alternate to Zoom recording)
Like the rest of the platforms, you can manage comments from multiple platforms simultaneously (LinkedIn still has limitations – but there is a workaround).
On the paid plan, you can do more than the other platforms (from what I have compared currently).
Linked to Descript for edit options
You can connect to social media channels that notify your followers and subscribers.
You can embed your live stream into your website.
Compared to other options
Most of the platforms are pretty similar! However, the QR code option was new to me on Restream. I use QR codes to share an offer or take people to a webpage etc.
Comparing pricing, there are free options across platforms; the next level is a paid plan. (Possibly US pricing)
On Restream, it is $16/per month; Melon is $9/month; StreamYard is $20/per month.  Let me know if you want to learn more about the comparison in features and plans!
The most significant difference is that Restream is suitable for Mac computers and all the rest (I am on a Windows-based computer).
If you want me to create a tutorial series, let me know! Or let me know about what other topics you prefer; use this link to a quick survey to add your voice.
Video Tutorial, Short Quick Tip & Live Stream Test
Hot Bonus Tip  
To live stream to LinkedIn, you must use a streaming app or platform. If you only stream to LinkedIn, you can't download that video from LinkedIn, however, the platform you use may have a recording for a limited time that you can download. If you live stream to YouTube, you can download the video, edit it, and use it for a podcast or more.
UPCOMING VIDEOS & BLOGS: ChatGPT, WebEx, Zoom, The OWL, MS Teams, More Learning Experience Design Tips, reflections from I4PL conference & More!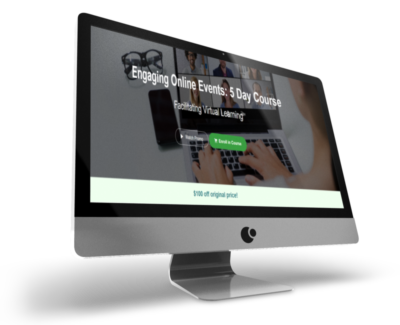 Turn your audience into participants!
Author

Patricia Regier, MEd is the Online Expert who's built a career on the belief that training and online learning doesn't have to be boring. As Owner of Regier Educational Services and with a Master of Adult Education, Patricia is known for making her audience feel empowered, engaged, courageous and confident. Her debut book and keynote, The Online Shift teaches newcomers to the online space and seasoned professionals alike how to optimize their online presence and maximize engagement. She's tried, tested and refined using the latest behavioral science, research and psychology to make sure your next online experience is a hit!
To book Patricia as a speaker or consultant:
Please use the button above or email patricia@regiereducation.com