Share music and slides at the same time on Zoom!
Eureka!!!  I have been trying to add music to the background while running slides on Zoom and after a lot of testing, I have finally figured how to make it all work together seamlessly. In this video, I have shared the simple steps to share music and slides on Zoom that will enable you to create a unique and more interesting learning experience for your audience. [Video tutorial later on in this post.]
Why add music?
Having the ability to add music while showing slides is a fantastic way to welcome your audience into a meeting, create the mood for your online presentation or get the crowd pumped up before you begin.  It also allows you to engage your audience and change up the tempo throughout your time together. You can play music during a self-study section, or play music to prompt awareness that the break is over. Sound effects are also a great way to add some unexpected fun!
Other options…
I have previously talked about the advanced settings in Zoom to share only sound, CLICK HERE to view.  BUT…. if someone else is already sharing, and you are working as a team, you can only share music through your mic – not as a computer sound share – unless you want them to stop sharing their PowerPoint slides – FYI.  AND when you send people into breakouts – click 'Multiple participants can share simultaneously'. I share more about how to share screens in our ZOOM tutorials playlist on YouTube.
Introduction to this feature
Our video explains just how quick and easy it is to share music and slides on Zoom at the same time! This behind-the-scenes view gives you a mini-tutorial so you can try this too.  I keep learning and testing in ZOOM, because technology is always changing. [Don't forget to update your ZOOM regularly.]  I share quick tips and tutorials with you, saving you time, and helping you create engaging online learning experiences! Keep following us on social media for regular quick tips, our videos for weekly insights and tutorials and our blogs to access added highlights!
Here's a link for you to try Zoom for yourself: bit.ly/2DZ3gWE
Full tutorials and videos will be posted in the following weeks. If you have not subscribed to our YouTube channel, we invite you to do this. It just lets you know when a new video is posted. Not all videos are included in blogs. However our Blogs provide additional tips!
How to Share a Slide and Music at the Same Time in Zoom!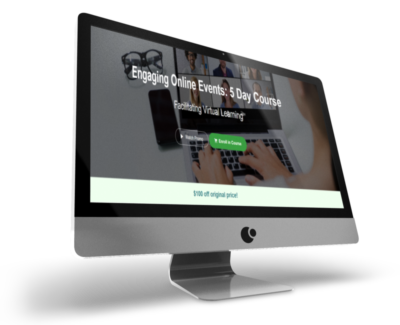 Click for your exclusive offer
Don't Forget About:  Our Free Quiz, about different learning preferences.
Author

Patricia with Regier Educational Services, helping facilitators engage the variety of learning types in your online audience. Education includes a Master of Adult Education, a BA in Psychology, and twenty years experience developing and facilitating workplace, community and collaborative training.  Online learning experience designer and facilitator. Utilizing teaching adults best practices, and innovative multi-media resources to emphasize your message. Engaging content creator,  facilitator and online production partner.
 Engage Your Audience 
Affiliate Links:
LATER Referral Program: https://later.com/r/7bb9ed
Canva Affiliate Link: https://www.canva.com/affiliates/CCCPR45
PresenterMedia Affiliate Link: https://bit.ly/2YqBk7H
ZOOM Affiliate Link: http://bit.ly/2DZ3gWE
CyberLink PowerDirector: https://bit.ly/2Tn4bZz
Tubebuddy: https://www.tubebuddy.com/PatriciaRegier
SurfShark VPN: https://surfshark.club/friend/8epqkB3N?locale=en
Melon Live Streaming APP: https://melonapp.com?ref=patricia
Want More Tips & Resources?
Join our email list, and gain access to downloads, resources and tools you can use, through our secret and exclusive member web page. Get this free two-page download, packed with TIPS, when you join the email list.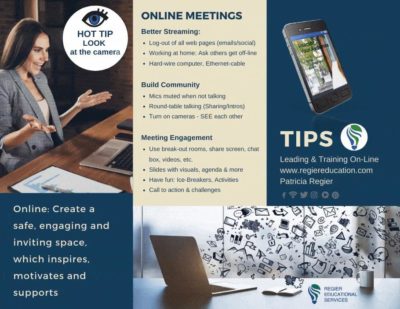 [social_warfare buttons=" "]
To request more information about learning and development opportunities, or book Patricia as a speaker please use the contact form below or Email patricia@regiereducation.com