Vimeo vrs YouTube
I like YouTube and share videos, tips and tutorials every week; however, I value some differences on Vimeo. One difference on Vimeo is when I upload a video for a client to review, they can add their comments at time-stamped places in the video. This week's tutorial demonstrates this feature, and see the screenshots below.
Best feature
The biggest difference is that I can REPLACE a video on Vimeo. On YouTube, if I need to edit a clip, I can do that (and edit on Vimeo), but if I need to replace a video after sending out a link, I have to send out a new link (on YouTube). For example, if I have provided a link to a client and then updated it on Vimeo, I can replace the video, and I don't have to ask them to use a new link.
What is different on Vimeo 
The interactive 'clickable' elements or features! (many are upgraded features on paid plans)
One option is the ability to collect email addresses. You can invite people to join your email list.
Branding reach can include inviting people to learn more about your products.
You can track interaction with the video as part of the analytics
Self-directed viewing experience, including branching, where viewers can choose their own journey. There are clickable decision points (such as timestamps and chapters). These can be through a hotspot or split-screen video between two or more videos.
Adding quizzes and polls to your videos is part of using the videos for learning. These are player calls to action.
Why Vimeo
I currently have the Pro plan and am using Vimeo as a more professional viewing experience of my speaking and facilitation samples. When completing a speaker proposal, it often requests video examples of me speaking. I have uploaded these recordings, which are not public, and then shared the links within the proposals. Vimeo does not include ads, whereas YouTube does.  I also just discovered that I could add my logo to Vimeo videos and LINK it to my website – wow! I may also explore the feature of selling videos on demand.
What's the same on Vimeo and YouTube
Both have closed captions
Both have end screens
Both have video chapters
Both can add my logo
Both can be used to host videos and embed them elsewhere
Both have the capacity for monetization
Both have analytics
Video Tutorial 
 Hot Bonus Tip:
Different platforms can be used for different purposes! However, it's also OK to pick your favourite platform and stick with it.
UPCOMING VIDEOS & BLOGS: iSpring Course Authoring Platform Series, WebEx, Zoom, MS Teams, Learning Experience Design Tips, reflections from I4PL conference & More!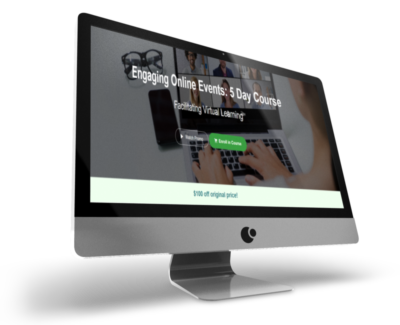 Turn your audience into participants!
Author

Patricia Regier, MEd is the Online Expert who's built a career on the belief that training and online learning doesn't have to be boring. As Owner of Regier Educational Services and with a Master of Adult Education, Patricia is known for making her audience feel empowered, engaged, courageous and confident. Her debut book and keynote, The Online Shift teaches newcomers to the online space and seasoned professionals alike how to optimize their online presence and maximize engagement. She's tried, tested and refined using the latest behavioral science, research and psychology to make sure your next online experience is a hit!
Complimentary 15-Minute Meeting
To book Patricia as a speaker or consultant:
Please use the button above or email patricia@regiereducation.com