iSpring Solutions
iSpring Solutions is an asynchronous course authoring tool that is easy to use! This is the final blog and video in the series about this fantastic option for your self-directed learning courses. Thank you to iSpring for sponsoring this video series! Try iSpring for yourself to see how easy it is to use! My Affiliate Link: https://www.ispringsolutions.com/ispring-suite?#a_aid=63459b61d4216 (14-day trial, NO credit card required). This blog reviews aspects I had not covered in the previous videos. Check out the other two blogs (and videos!). Part One – is an overview, and Part Two – is more in-depth on engagement features. I also give you a bonus resource with 20 pro tips for engaging course development.
What I like about iSpring
Easy to use! I found it very intuitive and didn't get frustrated or overwhelmed even through the learning curve!
It's PowerPoint-based, meaning I can use previously created slide decks and build on them.
I can publish on a variety of platforms.
iSpring Solutions also has its own LMS (Learning Management System) and Cloud-based sharing options for the courses I create.
The collaborative options with a Quiz or the development stage using iSpring Space are great for workplace or content creation teams.
The engagement options are great to layer interactivity and build a course that is not just a passive learning experience.
Interactions include role-play scenario examples, Screen Sharing or Screencasts, Quizzes and many more – see the video clip above.
A large library which includes diversity
Slide templates are a fantastic way to save time when building a course from the beginning.
The ability to record video and audio.
SCORM compatible.
I can set up the course, so participants can't skip to the end and have to watch or participate before evaluating the learning.
It's easy to ask iSpring Solutions for help when I have a question, and they have a lot of learning resources so that I can set up my courses and learners up for success.
For everything that you get, I think it's a good price point.
Asynchronous Learning Bonus Resource
If you are interested in 20 Pro Tips for creating engaging and interactive self-directed learning courses, click this link to access the download. The page does ask for your email to send you the resource. By saying yes, you are added to the email list if you aren't already on it, and this means you get a weekly email with a blog packed with value! Staying on the email list will have additional perks on occasion! We respect your time and always want to give you the information you can use! If you don't get the resource emailed to you or have any problems accessing it, please email me directly! patricia@regiereducation.com  Thank you! This resource is a job aid with considerations when you are creating learning materials and self-directed or asynchronous courses.
iSpring Role Play Option
When I think of role plays, I think of the act of practicing what you have learned. This is why it's a good idea to pair self-directed learning with live sessions. However, during the asynchronous course, you can add an aspect of role-play with iSpring. Adding voice or video to demonstrate what you want your learners to know is helpful. Then you can also add a script for people to practice. The role-play option in iSpring is more of a pick of which answer is the right approach. It's a good way to get people to think about how they will apply their learning—step by step below.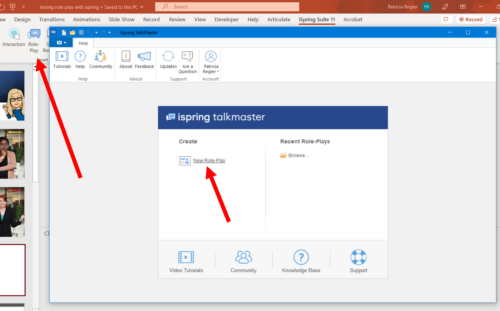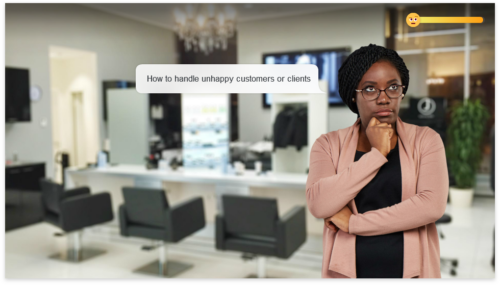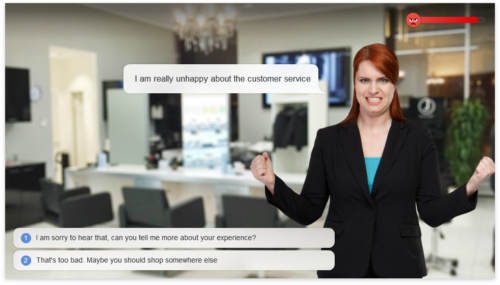 Video Tutorial & Podcast
Hot Bonus Tip
Use asynchronous options in combination with live in-person or online learning experiences!
UPCOMING VIDEOS & BLOGS: WebEx, Zoom, MS Teams, Learning Experience Design Tips, reflections from I4PL conference & More!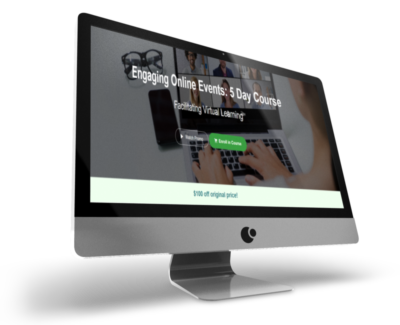 Turn your audience into participants!
Author

Patricia Regier, MEd is the Online Expert who's built a career on the belief that training and online learning doesn't have to be boring. As Owner of Regier Educational Services and with a Master of Adult Education, Patricia is known for making her audience feel empowered, engaged, courageous and confident. Her debut book and keynote, The Online Shift teaches newcomers to the online space and seasoned professionals alike how to optimize their online presence and maximize engagement. She's tried, tested and refined using the latest behavioral science, research and psychology to make sure your next online experience is a hit!
Complimentary 15-Minute Meeting
To book Patricia as a speaker or consultant:
Please use the button above or email patricia@regiereducation.com