Has it really been two years?
Two years ago, the entire world shifted. We had to pivot to working and learning online, as we have never seen before! I was in the position to help a lot of people make the shift, and there started the beginning of a book. First providing quick tips, creating tutorials and encouraging people that they could pivot. The past couple of years have flown by, but in that time, I have written a book titled The Online Shift. Save the date, because on April 4th, 2022 you can order your copy. This month is packed with extra value, celebrations and more. We have been on this journey together. You have asked questions that I have answered. Working as a producer, consultant and facilitator, I have witnessed and supported the learning needs, and I am excited to share the value-packed book with over 101 pro tips.
[Sneak Peak, Video, Postcast and more towards the end of the blog.]

It all started with a post on Instagram.
Looking back at where it began, it was on March 12th, 2020. The first time I posted about what to do when you can't attend a meeting in person. I realized I was perfectly positioned to share my knowledge with those needing it. I started to create videos and quick tips to give my friends, colleagues and followers the information they need to help them set up their virtual offices and studios. Support on what equipment they may need and how to utilize what they already had due to budget restraints and shortages on so many items as everyone was scrambling to switch to online work and learning.
  
My how we've grown…
When this all started (two years ago March 2020), we were sitting with 40 subscribers on YouTube, now we're closing in on 800. My goal is to reach 1000 by the end of April, 2022. However, regardless of when we reach a goal, I am grateful to everyone who watches on YouTube, listens to the podcast and visits our website to read our blogs each week!
What you need to get started.
I encourage people to start with the equipment they have and build from there. Quality sound, internet strength and a clear video picture help, but you can add to your tech tools when the time is right. Even your phone has the capability to get you online and into your meetings. Whether you need to be on a Zoom call for work or just want to have a chat with the grandkids, there are so many different platforms and apps to make it happen. This was one of the first video series I did when COVID began. When it all started, I was working in my dining room, using a piece of bristol board and a desk lamp reflecting off of it for one of my light sources. We all had to start somewhere.

Step-by-step.
I was happy to be creating videos and step-by-step tutorials that showed people could connect online. Many people resisted and struggled to shift online. My posts were also meant to encourage and support people during that time. We have all learned a lot, but with technology constantly changing, the learning curve can feel never-ending. It's my privilege to walk alongside you and be a resource.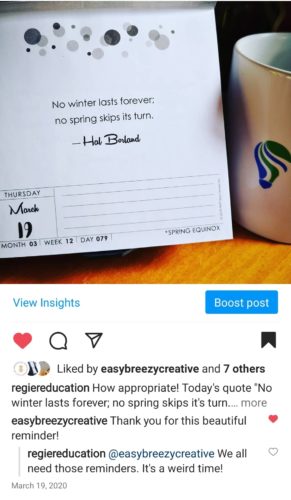 Thanks for letting me help.
When we all had to shift online, I created a series of tips and tutorials to help people learn the importance of looking into the camera, connecting with others, and leading meetings and training online. Many people had never had to work online or speak on camera before, and it's an entirely different feeling from speaking in person. It's can feel difficult to connect with people online, and that inspired another series of quick tips. Leaders, teachers and facilitators had to learn how to use breakout rooms, and different engagement tools for online courses, so that was another series.

I'm always learning too.
As I was helping, I was also learning and growing. I was figuring out answers to your questions for practical and easy understanding. I also expanded my own studio with better equipment to provide the best outcomes. Each time I start to use a new tool or tech, I'm excited and thrilled to share what I learn with you. Some of the videos I created were made with 4 or 5 devices and were pretty complex. It was important to me to provide the best learning resources to support those having to quickly shift their work and learning, to the online space.

I invite you to join me: SNEAK PEEK!
So much has happened in the past two years, and I would encourage you to acknowledge how far you have come! My book, The Online Shift, is a value-packed resource with over 101 pro tips, to improve where you need to and celebrate what you are doing right. Available on April 4th, 2022, mark your calendars, it's only three weeks away!! I invite you to order your copy, gift it to someone else, or ask your local library to order their copy.
We can all celebrate together! As part of my email list, I am gifting you a sneak peek of my book right now (for a limited time). This month will include other opportunities for bonus resources, a Q & A session where you can ask your burning questions and more. The month ahead is not only about the book but is a celebration of everyone's learning these past two years. Plus, I will be celebrating my five-year anniversary of being in business! I hope you'll join me. Please let me know what you think! Please email your comments to patricia@regiereducation.com or florana@lifetopaper.com OR join the official launch team.  If you want to write a review on GoodReads, this is HOW you can do that (tutorial).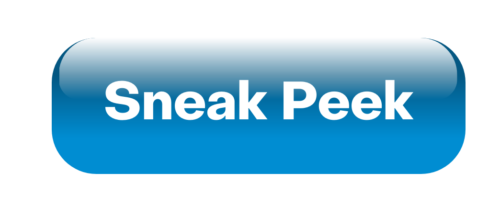 The Online Shift
The Online Shift: 101 Pro Tips for Online Facilitators, Workplace Trainers & Virtual Speakers

The whole world is now online. We've shifted. Whether it caught you by surprise and made you pivot your business or you saw it coming a mile away, The Online Shift, will help you handle your online presence like a Pro. With over 101 tips that are far from generic, Online Expert, Patricia Regier, helps you stand out from the crowd, make your meetings, virtual workshops, training and online events memorable and do it with ease. If you think you've got a lot to learn or there's nothing left to know – this book will surprise even the most seasoned of online professionals. Turn your audience into participants, deliver the unexpected, learn to teach online the way your audience learns and retain best, and have fun doing it. 
Hot Bonus Tip:
Celebrate your milestones with others, and acknowledge how far you have come!! This confidence and courage will mean that you keep learning and engaging your participants.
Video & Podcast
In Case You Missed It:
Talking About Evaluating Training: https://performancematters.ca/evaluation/how-to-evaluate-training-programs/
You Need To Know About This: After Zoom Breakout Rooms Open
Author

Patricia Regier, MEd is the Online Expert who's built a career on the belief that training and online learning doesn't have to be boring. As Owner of Regier Educational Services and with a Master of Adult Education, Patricia is known for making her audience feel empowered, engaged, courageous and confident. Her debut book and keynote, The Online Shift teaches newcomers to the online space and seasoned professionals alike how to optimize their online presence and maximize engagement. She's tried, tested and refined using the latest behavioral science, research and psychology to make sure your next online experience is a hit!
Complimentary 15 Minute Meeting
To book Patricia as a speaker or consultant: Please use the button above or email patricia@regiereducation.com
Regular Quick Tips & Full Tutorials
Sign-up for Facilitator Tips & Resources email member news
Subscribe to our YouTube channel!   
Like us on Facebook 
Pin this on Pinterest
Share on LinkedIn
Listen as a Podcast
Take the Learning Quiz
Register for our Course
Additional resources