Jumping in to start the new year.
Getting back into the swing of things after the holiday season and thought I would share a few quick productivity tips about using Stream Deck. Three tips including steps on how to backup your Stream Deck are below. The video includes some bonus tips at the end.  I also created a blog and video when I unboxed my Streamdeck showing you how to set it up.  You can view/watch it HERE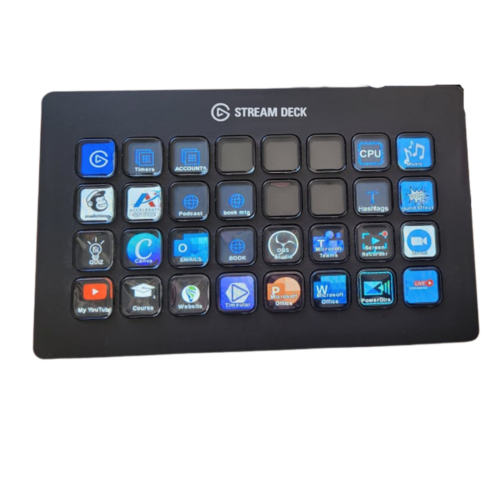 3 Productivity Tips:
1. Backup Your Stream Deck
It takes a bit of work to set up your Stream Deck so be sure that you back up the information and files.  You will be adding icons, music, shortcut links and more, so be sure to keep all of your files in a safe place so you can retrieve them just in case you need them in future. The following screenshots (pictures below) show you the steps:
Create your pages or profiles and hotkeys
Click the down arrow beside the profiles menu
Click Edit Profiles
Then in this profiles tab, there is an arrow at the bottom left
Here you will see the 'Backup All' option
Create Backup
It's also a good idea to save your backup on an external drive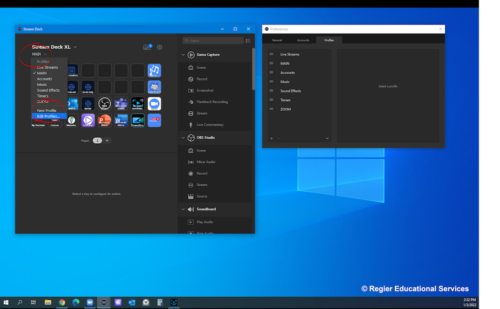 [If you ever have computer issues and loose everything, you will then have to re-setup your Stream Deck as well, unless you have a saved backup.]
2. Create your icons in Canva
I am sure by now you know that I am a huge fan of Canva and use it to create all of my graphics, YouTube thumbnails, tips checklists, resources and more. It's helpful to be able to quickly recognize the Stream Deck button with an added visual. I created the icons that I use on my Streamdeck in Canva. You can learn more about creating and downloading in Canva HERE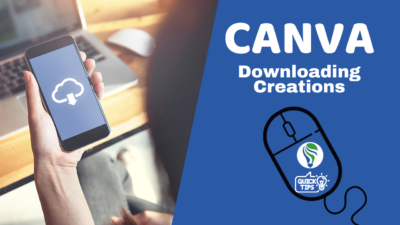 3. Don't move the folder
Be sure to keep the folder and files where you first put them as it will break the links if you move them. I keep mine in a folder named Stream Deck on my desktop so that I have easy access to everything in one place. (This is not the same backup folder with the steps above.)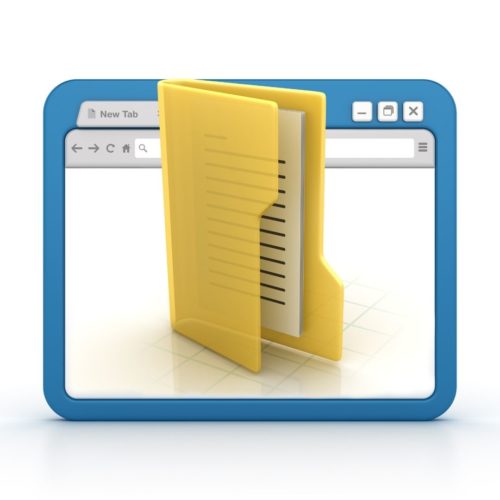 My YouTube video also includes some bonus tips at the end of the video.
Video & Podcast
Check out our other videos…
Our YouTube channel offers tutorials on various topics, including Zoom, Canva and many other platforms. We also provide Quick Pro Tips for Virtual Facilitators. If you would like me to create a YouTube tutorial or video about a particular topic, I welcome your comments below any of our videos on YouTube.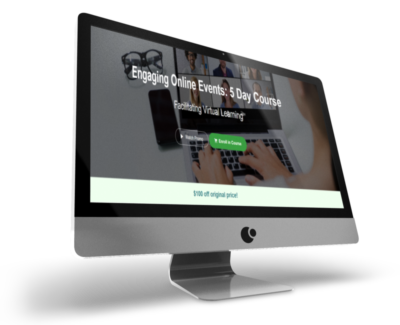 Turn your audience into participants!
Regular Quick Tips & Full Tutorials
I share quick tips and tutorials with you, saving you time and helping you create engaging online learning experiences! Keep following us on social media for regular quick tips, our videos for weekly insights and tutorials and our blogs to access added highlights! If you have not subscribed to our YouTube channel, we invite you to do this. It just lets you know when a new video is posted. Not all videos are included in blogs. However, our Blogs provide additional tips!
Author

Patricia Regier is the founder of Regier Educational Services. Expertise in helping facilitators engage the variety of learning types in your audience. Education includes a Master of Adult Education, a BA in Psychology, and twenty years experience developing and facilitating workplace, community and collaborative training. Learning and Development Consultant, Facilitator, and Master Virtual Producer. Utilizing teaching adults best practices, and innovative multi-media resources to emphasize your message.
Affiliate Links can be found under the description of the video on YouTube, or on our LINKS library page.
Want More Tips & Resources?
Join our email list, and gain access to downloads, resources and tools you can use through our secret and exclusive member web page. Get this free two-page download, packed with TIPS, when you join the email list.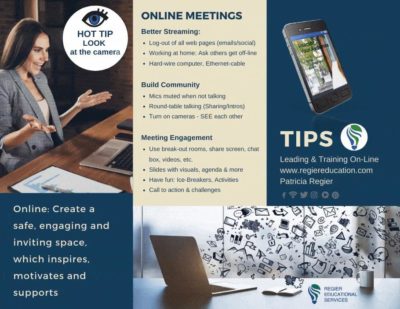 To request more information about learning and development opportunities or book Patricia as a speaker, please use the contact form below or email patricia@regiereducation.com
 Engage Your Audience