Most Popular Topics in 2022
What would you guess were the most viewed YouTube videos, Downloaded Podcasts, and Most read Blogs, of the year 2022? I find it interesting that the topics vary depending on the platform! I am also shocked at how many views the YouTube videos get! If you are interested in talking to me about YouTube as one way to engage your audience, please get in touch with me.
Highest Number of Views 2022 Videos (Popular Vids)
Most Downloaded Podcasts (Popular Shows)
Listen within our blogs, on our website, or your favourite platform!
https://regiereducation.podbean.com/
https://open.spotify.com/show/2CIOwB4nCKjz11wItKKikq
Top Popular Blogs (Popular Reads)
Hot Bonus! Get your copy of the popular Amazon best-selling book  'The Online Shift'
Most Viewed Reels & TikToks & Shorts
Instagram:  When someone says you can't be comfy on the bottom (Also a favourite on TikTok)
TikTok: https://www.tiktok.com/@regiereducation  Find the Summer Reading video and Weekend Project
YouTube Shorts: Changing the Colour on Canva QR Codes   Clear winner with the Shorts!
What is your favourite?
Video  & Podcast
 Hot Bonus Tips
Popularity and numbers don't mean everything! Doing a great job making the content searchable, so people can find what they are looking for is key!
On YouTube, the description and tags help people find the video. However, the Thumbnail could make the difference to have someone click and watch.
Having great content which is engaging and gets to the point or reveals quickly and clearly, the information people require to ensure people keep watching, reading or listening.
Other topics may not have been the most popular, but if information can help one person or a few hundred, that can still make a difference! (It does not have to have thousands of views!)
UPCOMING VIDEOS & BLOGS: iSpring Course Authoring Platform final video in Series, OWL tool in action for hybrid events and training, WebEx vs Zoom, MS Teams, Learning Experience Design Tips, Behind the scenes at an in-person workshop, reflections from I4PL conference & More!
If you missed it, here are the latest blog posts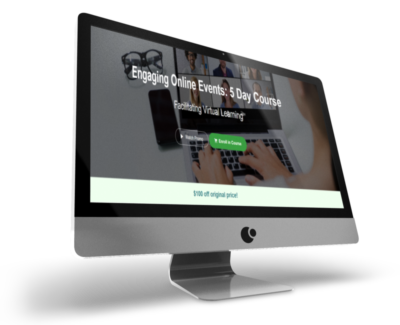 Turn your audience into participants!
Author

Patricia Regier, MEd is the Online Expert who's built a career on the belief that training and online learning doesn't have to be boring. As Owner of Regier Educational Services and with a Master of Adult Education, Patricia is known for making her audience feel empowered, engaged, courageous and confident. Her debut book and keynote, The Online Shift teaches newcomers to the online space and seasoned professionals alike how to optimize their online presence and maximize engagement. She's tried, tested and refined using the latest behavioral science, research and psychology to make sure your next online experience is a hit!
Complimentary 15-Minute Meeting
To book Patricia as a speaker or consultant:
Please use the button above or email patricia@regiereducation.com
 Engage Your Audience 
Regular Quick Tips & Tutorials: I share quick tips and tutorials with you, saving you time and helping you create engaging online learning experiences! Keep following us on social media for regular quick tips, our videos for weekly insights and tutorials and our blogs to access added highlights! If you have not subscribed to our YouTube channel, we invite you to do this. It just lets you know when a new video is posted. Not all videos are included in blogs. However, our Blogs do provide additional tips!
[social_warfare buttons=" "]
To request more information about learning and development opportunities or book Patricia as a speaker, please use the contact form below or email patricia@regiereducation.com